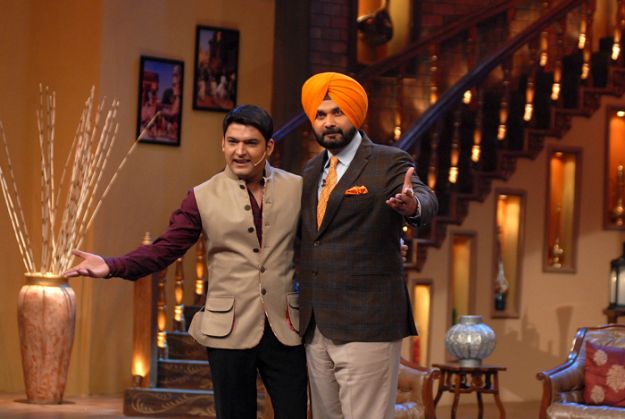 Comedy Nights with Kapil is going to get a solid makeover. Not only the host, but the entire concept of the show is likely to be changed. While media reports suggest that Bollywood filmmaker Karan Johar will be stepping into the shoes of Kapil Sharma, more information has arrived now.
Which Bollywood stars are replacing Kapil Sharma?
Apart from Karan Johar, whose name was doing the rounds for a while now, several other stars have also been considered for replacement.
According to Preeti Simoes, the creative head of Comedy Nights With Kapil, "As Kapil is unwell, he couldn't shoot. It can take one or two weeks for him to get well. If he (Kapil) is still unwell... He can't do it... Then we will have Sajid Khan, Arshad Warsi, Riteish Deshmukh, Arjun Kapoor and others to be a part of the show. These people will act according to their personality on the show. It is sweet of them to have agreed to take this up. The other family members from the show will continue to be part of it."
However, adding to the new revelation is Bollywood actor Riteish Deshmukh's comment, who denied the possibility of hosting the show. Taking to Twitter, the actor posted:
As reported by many sites - I am not hosting episodes for Comedy Nights with Kapil- wishing @KapilSharmaK9 a speedy recovery.

— Riteish Deshmukh (@Riteishd) July 13, 2015
Why is Kapil Sharma leaving the show?
The popular host Kapil Sharma who became a quick household name with 'Comedy Nights...' is suffering from a slip disc, following a workout mishap. Informing his fans about the same through Twitter, he posted:
Hello friends. Hope All well .. But m not well.. advised for bed rest... Shooting last episode with @BeingSalmanKhan coming back soon :)

— KAPIL (@KapilSharmaK9) July 1, 2015
Kapil has already shot his last episode with Salman Khan, who appeared on the show to promote his upcoming movie Bajrangi Bhaijaan.
With inputs from PTI