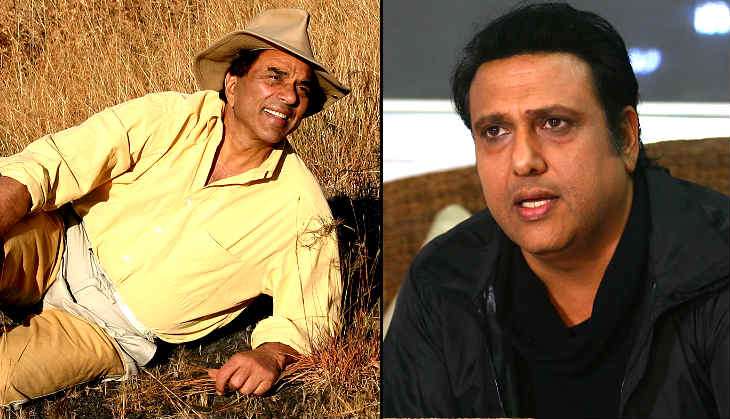 Today, Bollywood is reigned by the three Khans -- Aamir, Salman and Shah Rukh. But there was a time when the three Ds used to rule Bollywood -- Dilip Kumar, Dev Anand, and Dharmendra.
The craze for these superstars was such that they were worshiped by legions of fans and were an inspiration to many to take up acting as a career.
One of these superstars, Dharmendra, who has been anointed with the tag of Bollywood's He-Man once shared a fan incident that touched his heart. In an old interview to a popular glossy, the actor mentioned how surprised he was when he got to know that Govinda's wife, Sunita, was his big fan. He revealed:
Also read: #CinemaTales: Sorry, Priyanka Chopra! RD Burman wooed Hollywood with 'In Every City' 29 years ago
"When Govinda's wife, Sunita, was to deliver a child, she had given an interview to Filmfare where she stated that she kept looking at my pictures because she wanted her child to look exactly like me. I was touched. I called her up and gave her my aashirwad. This love, these feelings are my only true assets."
Dharmendra's immense popularity makes him one of the most sought after veterans of the Indian film industry. He narrated another incident:
"I thank God a million times. Two decades ago my name featured on the list of the seven most attractive men in the world... I was labelled a he-man. That's when I found out how much these labels mattered. Men and women slept with my photograph under their pillow... they wanted to be like me. One fan had me completely shell-shocked when he put a tilak on my forehead with his blood."
Also read: #CinemaTales: When Rekha spoke candidly about her relationship with Amitabh Bachchan
-- quotes fro Filmfare