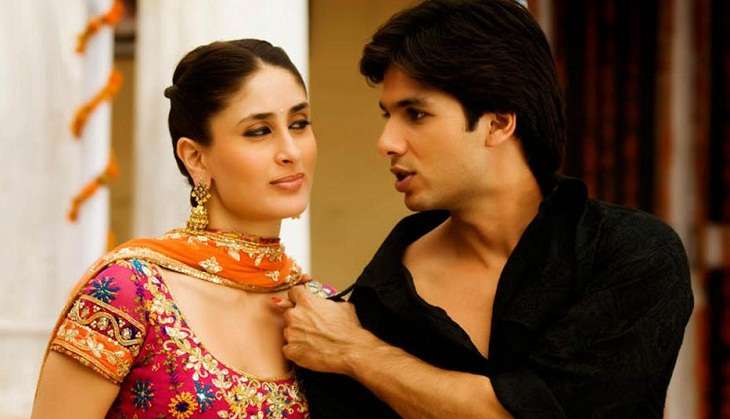 Jab We Met was one of the biggest surprises of 2007 as upon its release, the Shahid Kapoor - Kareena Kapoor film won over the critics and audiences alike.
Almost a decade after its release, the film still commands good rating on television. The film is touted as Imtiaz Ali's best directorial till date as it appealed to all the section of audiences. While the film continues to live on, very few are aware of the fact that Bobby Deol was the first choice to essay the character of Aditya Kashyap.
Ali, who had worked with the Deol family in his directorial debut, Socha Na Tha, had narrated the script to Bobby who absolutely fell in love with the same and even convinced a studio, Shree Ashtavinayak Ltd. to come on board to produce and distribute the film.
Jr. Deol was completely involved in the pre-production and suggested the team to get Kareena Kapoor on board. However, the actress was not even interested to meet Ali given the fact that his previous film was not a success at the box office.
Following that, Bobby suggested his friend, Preity Zinta's name for the film, who despite liking the script didn't come on board owing to date issues. A few days later, Bobby was shocked with the development that the production house has signed Kareena Kapoor for the film, who had agreed to come on board on condition that she would be paired alongside her boyfriend, Shahid Kapoor in the lead.
Both Ali and Shree Ashtavinayak were keen to get Kareena Kapoor on board and hence agreed to the condition of dropping Bobby Deol from the film. The film was then shot at various locations across India whereas the title of the film was decided by popular votes.
The other options for the film title were: Punjab Mail, Ishq Via Bhatinda, Love Via Bhatinda and Geet.
This unknown fact was released recently in an interview to a website by Bobby Deol.