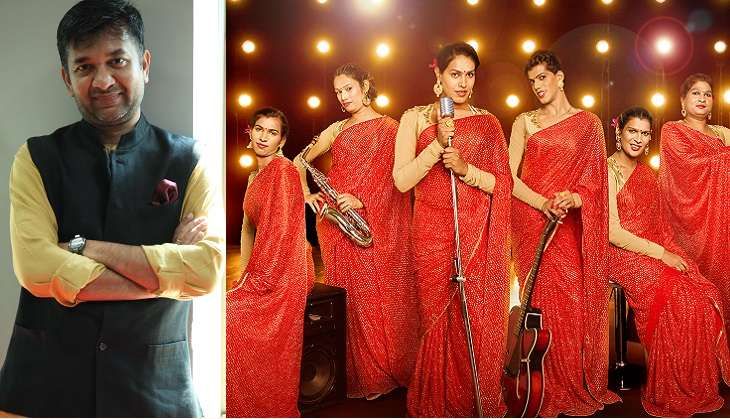 Ashish Patil from Y-Films (a division of Yash Raj Films) brought about a revolution in the digital space with the success of web series like Bang Baaja Baraat, Mans' World, Ladies Room and introducing the first ever transgender band in the world, the 6 Pack Band. Apart from the tremendous response on YouTube, the 6 Pack Band won at the Webby Awards and got felicitated at Cannes Grand Prix Glass Lion.
The head of Y-Films, in a two-part interview with Catch, gave an insight into the vision of the youth-centric division of YRF, his reason to shoot with the transgender community, his take on the digital platform and more.
Excerpts from the interview:
How did you conceptualise the idea to come up with a transgender band?
The idea to start a transgender band was something which played in my head from a long time. Our interaction with this community is most of the times at traffic signals and our first reaction is to roll up the window. This is a community which is being marginalised not just by the society but by their own families.
Also Read: #CatchChitChat: Nawazuddin Siddiqui: There're 3 kinds of actors -- good, bad and Salman Khan
If we put it in perspective, what if for no fault of yours, you were just different and you were not even given a chance to enjoy an honest living? You have no choice but to beg at the traffic signals or sell your body. I think there is something fundamentally wrong with this. Given our audience, if we had to make a point, it had to be through entertainment. Music and dance come naturally to Y-Films and at the same time music and dance are integral to this community too. Everything came together very smartly and resulted in the 6 Pack Band.
Did you ever expect that 6 Pack Band would gain global recognition?
If I have to give an honest answer to this question, that was always our vision before starting this venture. We were clear from day one that this is not a gimmick to just win an award. If that was our intent, we would never go ahead to make so many singles with the band. It has been over a year since I have been working on it and the journey has just begun.
We were very clear that we won't stop till this campaign makes it big. It was designed to have x number of songs with so many big names from the industry. We managed to associate ourselves with Sonu Nigam, Asha Bhosle, Hrithik Roshan, Arjun Kapoor, Shah Rukh Khan and even performed live on a platform like Mirchi Music Awards. We won Oscars of the internet -- Webby and also an award at the Cannes Grand Prix Glass Lion. The best thing happened to our band just a few days back. We teamed up with power house singer Rahat Fateh Ali Khan and that takes a greater meaning because the place from where he comes from is far more conservative than India. The music will not just break perception but also borders.
Also Read: There's more to theatre and it's time we realise this
And two, we have tied up with what is the biggest film of 2016 i.e. Sultan. The song in question is the official Sultan Anthem. So it is as big as it can get. It has visuals of Salman Khan, Anushka Sharma and concludes with a beautiful speech by Anushka Sharma. I now want Obama to tweet about this band and I believe that it will happen soon. There is a dialogue 'Agar tum kisi cheese ko puri dil se chaho, toh saari kaynaat usne milnake koshish main lag jaati hai' and I am a firm believer of this statement. When you come to my office, you can see that I have a poster of Six Pack Band next to Obama's.
YRF, with its films over the years, has been a patron of love and family values. What beliefs do Y-Films aim to cater?
Obviously YRF stands for family values and love but if you see historically, since the last 40 plus years that we have been around, we have offered a variety of content excluding romance. Even within romance, it hasn't just been DDLJ but also films like Dil Toh Pagal Hai, Lamhee, Darr, Shuddh Desi Romance, Band Baaja Baraat or Dum Laga Ke Haisha. Apart from romance, we have made Kaala Patthar and even a sports film like Chak De! India and now an edgy film likeMardaani. Our intent is to tell great stories and entertain the audience. Coming specifically to Y-Films, the vision is similar to Yash Raj Films but it caters mainly to the youth.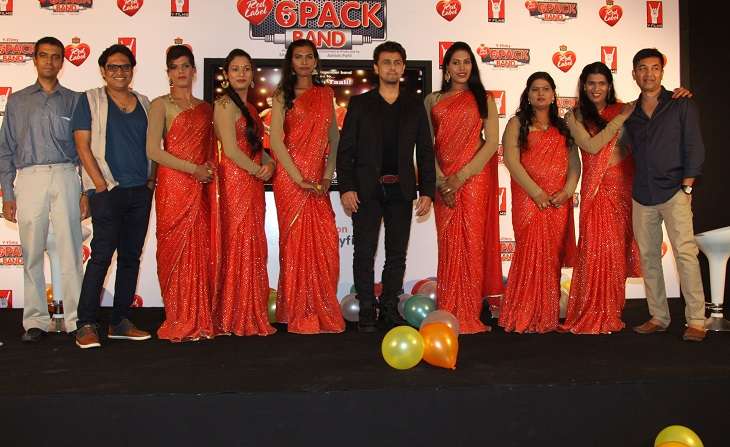 File Photo
Are you happy with the sort of response Y-Films received?
I am overwhelmed by the response we received for all the web series. While we have been around for merely nine months, the veterans of the digital like AIB or TVF have been in this business since three-four years. When I launched, these guys already had more than a million. But within nine months, we have 3,65,000 active subscribers, which is a great feat. This is completely organic and we have not spent a penny for marketing. Look at the range of format and content we have to offer. We have done web series, short films, satires and kickstarted a transgender band. We have got great recognition from across the globe. And our team size is merely three and a half people. I said three and a half because my time is divided between four commitments.
Also Read: Sex Chat with Pappu & Papa is the need of the hour
With the success of different kinds of content on digital platforms, does it mean the audience is looking for something different from filmmakers as well?
I think the Box-Office performance of recent films has hinted that the audience wants a different kind of cinema today. What the digital medium has done is that it has opened a medium to narrate a lot of interesting stories. The medium enables the person to experiment with different formats of story-telling.
Watch this space for part two of his interview with Catch wherein he speaks about Y-Films upcoming series Sex Chat with Papu & Papa, online censorship and the likes.