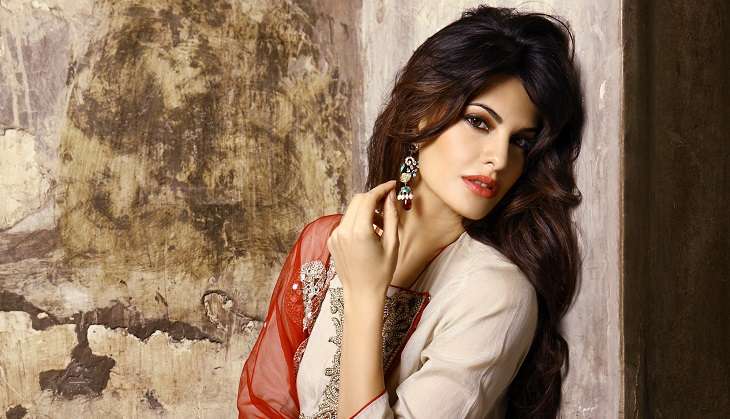 Jacqueline Fernandez has been an integral part of the Housefull franchise. The actress is now gearing up for the release of Housefull 3, opposite Akshay Kumar and Riteish Deshmukh.
Ahead of the release of the film, Jacqueline spoke to Catch about her association with producer Sajid Nadiadwala, her upcoming films, and much more. Excerpts from the interview:
This is your fourth film with Sajid Nadiadwala. What is your working relationship like?
Sajid Nadiadwala is someone who believed in me completely. He is the person who gave me an item song in Housefull in a very early phase of my career. The fact that he signed me on for Housefull 2 and his first directorial, Kick, there is a lot that I respect him for. And there is a lot I feel I owe him. He has continued to work with me and he is someone who definitely values relationships. Sajid's production house is like a family for me.
Also Read: #CatchChitChat: Riteish Deshmukh on Housefull 3, Sairat, Mauli, and Chhatrapati Shivaji biopic
Do you have a solo dance sequence in Housefull 3 just like Kick?
I trained hard for my solo one minute dance sequence in Jumme Ki Raat however for Housefull 3 I was given 30 minutes to learn the choreography and an hour to perform it. I am tap dancing in the song, Tang Utha Ke. It was impromptu and fun to do because I was working with Ganesh Acharya for the first time.
Is it true that Bollywood actresses no longer have catfights?
I think these days' actresses are pretty involved in their own lives. We have so much to do like social media, endorsements, events, appearances, movies, styling, so we have so much to concentrate on that I don't think anyone gives energy to really worry about other actors. I think people are getting united these days because that is what helps a person get more accomplished.
How important is it to have the backing of a superstar in Bollywood?
I think if you have backing from a superstar, it will always help. Having said that, a superstar or a big director also appreciate hard work. Even they are worried about the results and they will back you only if you produce results. You need to work hard, and I don't think anybody will back you if you are casual about the work.
Also Read: Akshay Kumar beats Shah Rukh Khan: Housefull 3 to get the widest release of 2016
Will we see you in an action avatar in Reloaded?
In my next film with Sidharth, there is a lot of action. But having said that, a majority of the action will be done by Sid. I am a part of it because of the situation but that does not mean that I am an action hero in the film. I am just pulled into that by default.
What is your take on comedy genre?
Comedies these days are becoming slightly more intelligent. They are not slap-stick anymore. Housefull has created its own genre of comedy where we can get away with anything. I somehow really love the Housefull space because that lets the kid in you come out.
Also Read: #CatchChitChat: 'Our bones are full of gags', say Housefull 3 directors Sajid-Farhad
When do you start shooting for Salman Khan - Karan Johar's next film starring Sushant Singh Rajput?
My next film Sushant Singh Rajput is still in the planning stage, so I have no idea when will it go on floors.