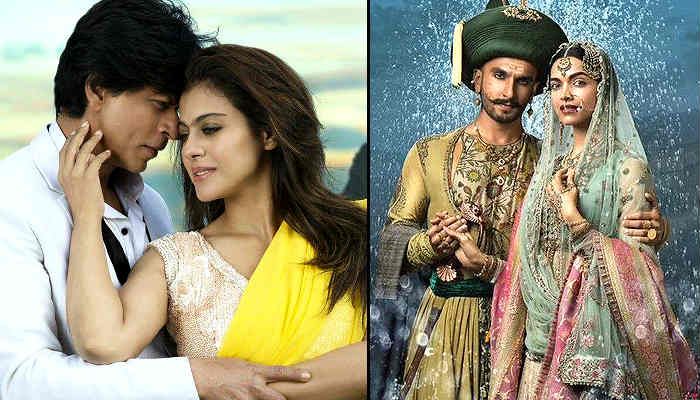 Rohit Shetty's Dilwale raked in around Rs 21 crore on its opening day at the box office on 18 December. With this, Shah Rukh Khan has eased his way into the list of the top four biggest openers of the year.
Sanjay Leela Bhansali's Bajirao Mastani, which opened on the same day, has done reasonably well. The film managed to collect Rs 12.8 crore on its first day.
Collections so far
Dilwale performed exceptionally by recording near about 100 per cent occupancy at Mysore and West Bengal - the two territories where Shah Rukh Khan films have often shattered opening records.
Bajirao Mastani - which stars Ranveer Singh, Deepika Padukone and Priyanka Chopra - sprung a surprise at the box office.
Despite a clash with a lighthearted Khan-helmed entertainer, Bhansali's period drama did terrific business in the Mumbai circuit. Both films were head to head throughout the day in this region.
Also read: #SRKat50 and going strong. Unlike yesteryear stars
Bajirao Mastani failed to get support from the Northern circuits, where Dilwale clearly had a huge lead.
What will the weekend bring?
Dilwale, which stars Kajol, Kriti Sanon and Varun Dhawan, is looking to record an opening weekend close to Rs 70 crore.
Bajirao Mastani is eyeing an opening weekend close to Rs 45 crore.
The collections might seem low in comparison to Dilwale, but the film was not expected to challenge the Rohit Shetty-entertainer in the opening weekend. That being said, it is important for Bajirao Mastani to do well even after the opening weekend, considering its massive budget.
What the audience says
Dilwale has garnered mixed to negative reviews, while Bajirao Mastani has garnered mostly positive reviews so far.
The real test for both films starts on Monday, after reviews and word of mouth about the film have spread.
Here are the top four opening day collections of 2015:
Prem Ratan Dhan Payo: Rs 40.35 crore

Bajrangi Bhaijaan: Rs 27.25 crore

Dilwale: Rs 21 crore

Singh Is Bliing: Rs 20.67 crore
Do you think Bajirao Mastani might just be able to crack the list of the year's top openers?