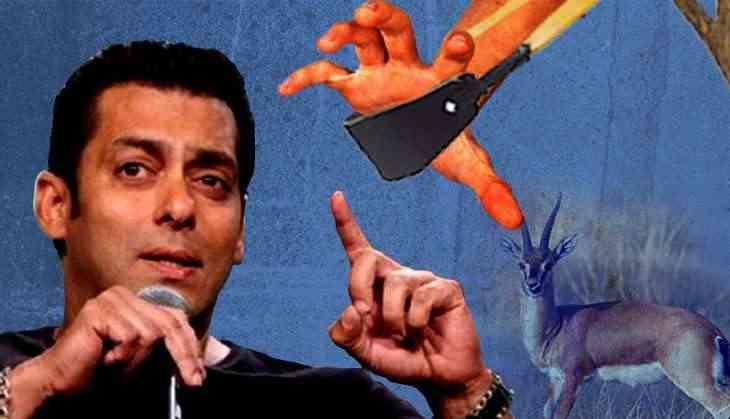 The Jodhpur Chief Judicial Magistrate (CJM) court on Wednesday adjourned the hearing in the blackbuck poaching case involving actor Salman Khan and others till July 6.
A Jodhpur court rejected prosecution's plea to summon doctor who performed the post-mortem on the animal.
The prosecution, on March 1 in the 1998 blackbuck poaching case against Salman Khan has moved a city court seeking the first postmortem examination report of the animal and that of the police probe into its allegedly wrong autopsy.
The prosecution has sought the two reports days ahead of the hearing of final arguments in the case of Kankani blackbuck poaching after the actor on January 27 deposed in the court that the first autopsy report by veterinarian N. P. Nepalia was correct.
In the post-mortem examination report, Nepalia had termed the dog bites-driven shock as the cause of death of the blackbucks. Nepalia's findings were subsequently rejected by a medical board, which said there were gun shot marks on the body of the slain animal.
During the shooting of Sooraj Barjatya's movie, 'Hum Saath Saath Hain' in 1999, Salman allegedly went on a shooting expedition along with actors Saif Ali Khan, Neelam, Sonali Bendre and Tabu, killing two blackbucks in Kankani village.
Following protests by the local Bishnoi community, a case was later filed against Salman and the other actors.
-ANI