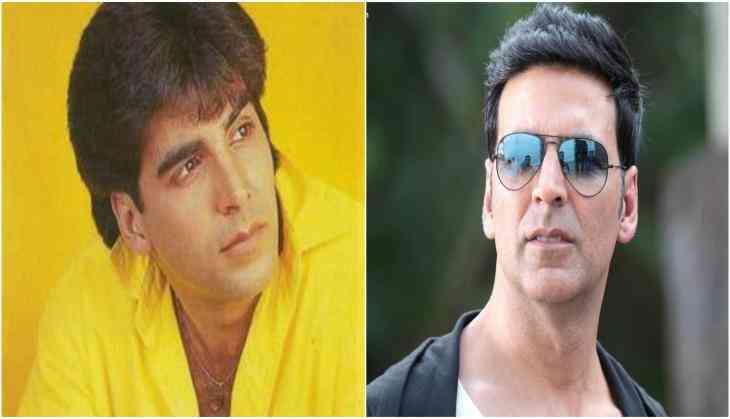 Akshay Kumar Birthday Special (Pinterest)
B-town 'khiladi' Akshay Kumar has turned 50 years old today as he celebrates his birthday on 9 September.
The actor enjoys a huge fan base and has earned a lot of praise in genres like comedy and action. He is an actor who knows how to set a perfect balance between action and comedy.
Akshay Kumar's success story boasts about his dedication towards his work.
The Airlift fame actor has struggled a lot to become Akshay Kumar from Rajeev Bhatia. Akshay's journey from Bangkok to Bollywood was not so easy and here is how he achieved the well-deserved stardom.
Akshay has managed his stardom very well for the decades now. He has proven himself as a jack of all trades.
Before starting his career in Bollywood, Akki had faced lot of rejections and days of anonymity. Earlier, Akshay found a career in modelling as he received good modelling projects.
There was a time when Akshay had to go for a shoot of an important project but before he missed his flight and lost the opportunity. The was a turning moment in Akshay's life.
After this he decided to plan his career in the film industry. Akki's first screen appearance was in Mahesh Bhatt's Aaj in 1987. Akshay had revealed in an interview that why he changed his name from Rajeev to Akshay. Akki said that in his first film Aaj of Mahesh Bhatt starred Kumar Gaurav, he had a 4.5 second role in the film as Akshay. He loved his name in the film and also observed Gaurav and his acting, all of sudden he decided to change his name from Rajeev to Akshay Kumar.
Then after his initial few flops, he got his break with Abbas Mastaan's Khiladi which launched him with the screen name Akshay Kumar. Akki has done eight films in the series of Khiladi ( 'Khiladi', 'Main Khiladi Tu Anari', 'Sabse Bada Khiladi', 'Mr. and Mrs. Khiladi', 'Khiladiyon Ka Khiladi', 'International Khiladi' and 'Khiladi 420' and Khiladi 786 in 2012). Well, this man surely is a 'Khiladi'.
Akshay had also taken a martial art training in Bangkok. For survival he had also worked as a waiter and a chef there.
As a martial artist, he knows how to perform the stunts on his own. Therefore, in his action films he started performing action scenes himself. Akshay's mostly action films turned out to be a blockbuster at the box office.
Akshay has done many super hit films as well as flop films. He had emerged as a Bollywood superstar.
Either its Akshay's comic film role in Hera Pheri, Bhoolbhulaiya or suspence thriller role in Ajnabee or action role in Khiladi or his performance in patriotic films like Baby, Holiday, Special 26, Akki has always proven himself a superstar of the film industry.
Recently, he also got a National Award for his marvellous performance in 'Rustom' as a best actor.
It won't be wrong to say that Akshay is currently one of the leading actors in Bollywood.