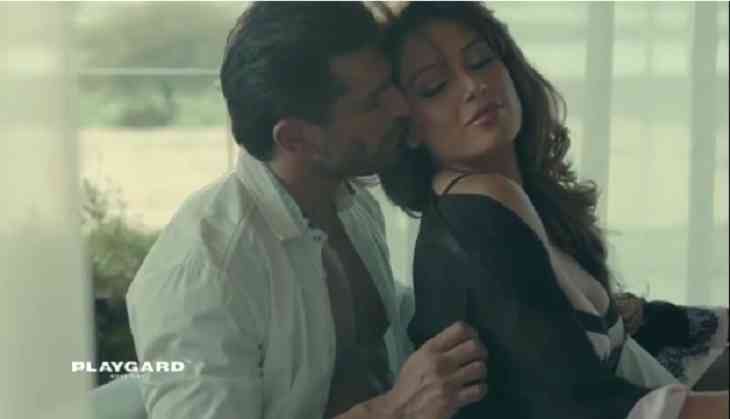 Bollywood's 'monkey couple', Bipasha Basu and Karan Singh Grover, after their marriage, have been giving us some serious couple goals by posting some adorable pictures and keeping their fans aware about their activities on their social media. And yet again, the couple posted a video on their Instagram account that has set the screens on fire.
Karan and Bipasha have colaborated again for an advertisement after their mattress ad together and this time they have promoted the need of the hour, condoms. The couple in order to create awareness on safe sex have shot the advertisement together. Talking about the same, Bipasha told a leading daily, "The idea is to create awareness on the subject; it's the need of the hour. I am doing no wrong by endorsing condoms."
Also Read: 10 weird condom flavours you won't believe exist
In the video that was shared by the couple, both Bipasha and Karan look seductive and passionate and were yet successful in balancing the emotions of love and lust at the same time. They shared the video on the Instagram account and captioned the video as, "In a country that has the second largest population in the world.. we still have taboos on just the words sex and condoms… but not the actual act.Let's talk more… read more and learn more about all the things that can be avoided just by the use of a simple precaution. With condoms you can have planned pregnancies and protected sex… which can curb the growth HIV and STD cases. As a couple we believe in this that's why we have thoughtfully endorsed it."
Check out the advertisement here:
The first commercial has already gone air and the next one will be shot in this month later. Talking about the next ad, Bipasha said, "I've provided inputs in the styling of the next ad. We will keep it playful and focus on the love between a couple in the next ad too."
Also Read: Bipasha Basu trolled for endorsing condom ad
What do you think about the couple's monkey love in the video?