For fans of Dum Laga Ke Haisha, Bhumi Pednekar is etched in their memories as the feisty, plus-sized Sandhya.
But the actor, who now looks almost unrecognisable in her fit avatar, says she's glad that Bollywood accepts "honest talent", size notwithstanding.
Dum Laga Ke Haisha, in which she landed a role by chance, required Bhumi - then a casting assistant - to gain over 20 kg. She did so, and carried out the endearing role so effortlessly that she has just won a Filmfare Award for her performance.
Also read: Manmarziyan: Ayushmann Khurrana, Bhumi Pednekar to start shooting in February
While talking to IANS, Bhumi opened her out on stereotypes in Bollywood and about her upcoming film Manmarziyan which will see her cast opposite Ayushmann Khurrana again. Here what she has to say:
On body shaming in Bollywood:
I think today a lot of attention has gone from what you look like physically. I think it existed a few years ago... there has been a very evident change in the kind of cinema our audiences are liking.

I think people are accepting (actors with) different body types today... I don't think the idea of size zero exists any more. People just want to be fit.
Also read: Filmfare Awards 2016 red carpet pics: Deepika, Parineeti, Sonam, Jacqueline dress to kill
On her expectations with Manmarziyan
I really hope that the audience can relate to it (the change in her avatar). I think the audience connected with me the most in Dum Laga Ke Haisha because of the film that I was a part of, the way the story was told and the character was sketched.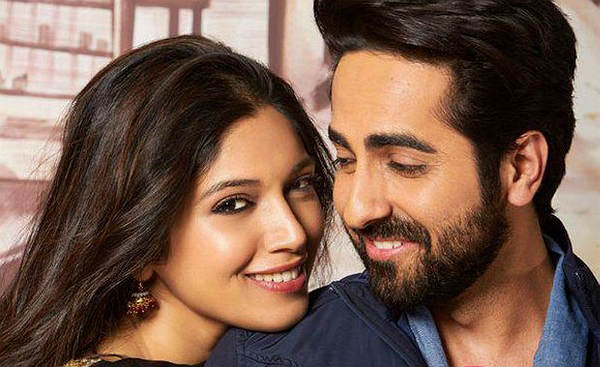 On 'her' audience:
As actors, you just perform your character and I feel if you do it with honesty, the audience will instantly connect with you. That's my attempt this time as well (for Manmarziyan).
Also read: Yahin Hoon Main: Ayushmann Khurrana-Yami Gautam's new single is a mix of romance and mystery
On whether she has lost weight for films:
I had gained a certain amount of weight for my character and the moment I was done, I had to be back to being Bhumi. This (weight loss) was something I had already done and then Manmarziyan came my way.
On her Bollywood journey so far:
For me, my casting job was actually my acting school. Every day, I would meet actors of different calibre and different kind of directors... So I feel casting was genuinely my workshop, and I enjoyed it also because I got to do a little bit of acting every day.
Also read: We love the movies: 8 Bollywood films of 2015 you shouldn't have missed
On the film industry:
I was very fortunate to get an opportunity to start working when I was really young. And any sort of work experience does not go waste; it always adds to your performance. It has definitely been a very vital part of what I am today.
-- IANS