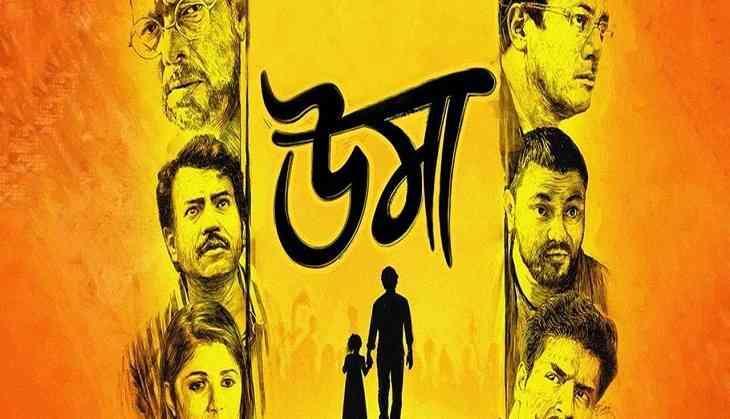 The success of contemporary Bengali films in the recent times has inspired directors and actors of Tollywood industry to toy with diverse genres and unexplored subjects.
Despite big-banner Bollywood releases and the onslaught of digital media platforms, Kolkatans were seen queuing up for 'Uma', 'Haami' and 'Guptodhoner Sandhane' over the past few weeks.
Actor Prosenjit Chatterjee, who recently received acclaim for his performance in box-office hit 'Drishtikone', feels fresh content, backed by good direction, are drawing audience to the theatres.
"We hope the trend encourages young talented directors. I would do my best to support them. The industry has to adapt with the changing tastes of audiences," he said.
Director-actor Shiboprosad Mukhopadhyay, who is busy shooting for his next outing 'Kantho', said the success of these freshly brewed films would not just boost the economy of the industry, but also widen its reach among audiences.
"If Bengali cinema fares well, and I am not only talking about my cinema here, every industry stakeholder would feel inspired to deliver better. It would help the industry grow."
His last venture 'Haami', co-directed by Nandita Roy, did well at the box-office at home and abroad.
Undoubtedly, Netflix and Amazon Prime are delivering great content, but the theatrical experience is what sets the cinema apart, Roy, who has also produced shows for Television, stated.
"You can not overlook the importance of single screens and multiplexes. Films are after all special because of their cinematic experience, larger-than-life imagery, something that you can only enjoy in a theatre," she claimed.
Director Srijit Mukherjee, who described his last film 'Uma' as an "emotional experience", said there is a "whiff of change" blowing through the industry.
'Uma' recorded 80 per cent occupancy across 70 theatres in West Bengal in the third week of its release.
"The success of films like Uma will help in furthering the cause of the Bengali film industry. It has received acclaim in film festivals abroad, thus increasing its reach among audiences abroad," Mukherjee said.
Actor Paoli Dam, whose last year's film 'Machher Jhol' dealt with family ties and food, said "unconventional subjects" are doing good business over the past few years.
"The success of Bengali films, both made by reputed and new directors, shows that audiences favour mature content," she noted.
Sharing similar views, actor Abir Chatterjee, who plays a history professor in adventure fantasy 'Guptodhoner Sandhane', said Tollywood films have become popular not just among Kolkata audiences, but elsewhere too.
He, however, cautioned that the trend has to continue to avoid Hindi and English films eating into its business pie.
"Just one or two successes a year are not enough for the industry to survive, the number of hits has to multiply.
The box office collection of recent films, however, has raised our hopes to a great extent," he added.
(PTI)