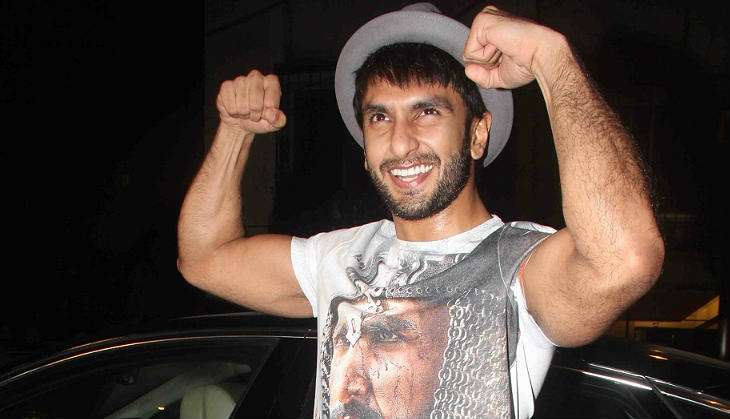 Actor Ranveer Singh has said that during the shooting for Befikre, director Aditya Chopra noticed that he was acting like Anil Kapoor and asked him to cut it out.
Ranveer, who is a fan of the veteran actor, made the revelation of the screening of the second season of Anil Kapoor's hit TV show 24. He said:
"Befikre shoot was going on in Paris and Adi (Chopra) sir cut a shot, came from behind the monitor and said 'Yaar, you have started acting like Anil Kapoor. After Dil Dhadakne Do he has made a deep impact on you. So now in the next take, you give Ranveer's shot, and not Anil's'".
At the 24 event, Ranveer imitated Anil's expressions and mannerisms. He also tried his hand at Anil's Jai Singh Rathore look. Ranveer said:
"Actually he (Anil) is the biggest mastikhor of all, when I see him I get into masti mood or looking at me, he comes into masti mood. It is just always a riot. How can I explain what happens after I see him? I really am in love , so infatuated by him".
The duo are related as Anil's wife Sunita is Ranveer's aunt. Anil had previously said that he wanted to see his daughter Sonam being paired opposite Ranveer. What's more, Anil had also approved his casting for the role of Lakhan in the remake of his hit classic Ram Lakhan (1989). The project has now been shelved.
Ranveer could not help gushing over his icon at the event. He said: "He (Anil) is one of the reasons why I ever wanted to become an actor. He is a legend, an icon, he is one of the most talented, most handsome men to grace our silver screen and now he is going to be in everyone's homes ('24'). I am really thrilled for him and very happy for him.
"I am such a big fan of him that I am always excited when it's anything related to him. I really wish him and his team the very best. I share a very special bond with Anil sir and I know how much his team has worked from the heart on this awesome series 24".
The second season of 24, directed by Abhinay Deo, is set to air from 29 July.