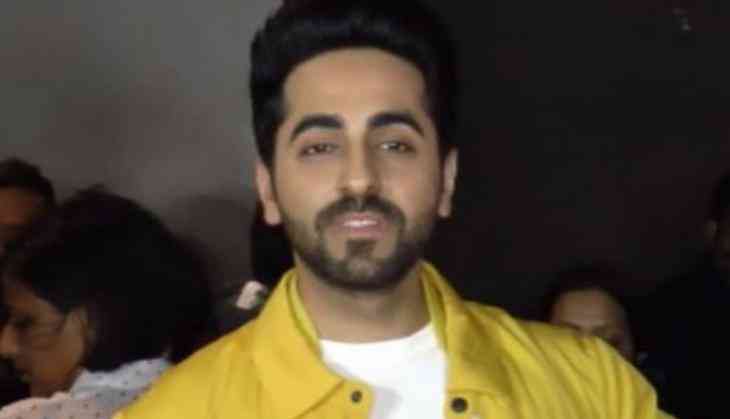 'Bareilly Ki Barfi' is a very much like Woody Allen films: Ayushmann Khurana
Actor Ayushmann Khurana, who is all geared up for the release of his upcoming film "Bareilly Ki Barfi", says that it is very much like a Woody Allen film.
"The trailer of 'Bareilly Ki Barfi' is very quirky. I feel this film has all quirks of typical Hrishikesh Mukherjee or Sai Paranjape's school of cinema. It's a very Woody Allen kind of film in a way. So I think it's very quirky, very different and I am glad that trailer of the film is getting a great response," said Ayushmann at the launch of 10th Oppo Times Fresh Face Contest on Thursday in Mumbai.
Ayushmann is a man who has proved his talent in different art forms, be it singing, acting, hosting, modelling or writing.
The actor says that it's good to evolve over the years.
"I have been writing a lot of columns these days. I have been writing poetry and lyrics for my songs. I feel, its good to evolve over the years. It's good to discover new talent and think about other avenues for yourself because I feel life is all about learning.
"But my personal opinion would be that you just need one talent to survive a lifetime. You don't really have to be a multi-talented person. If you focus on just one in your life then I feel it's enough," said the "Vicky Donor" actor.
Ayushmann's "Bareilly Ki Barfi" is releasing on August 18 and trailer of the film was released on Wednesday. "Bareilly Ki Barfi" is an Indian adaptation of Nicolas Barreau's book 'The Ingredients of Love'.
-IANS