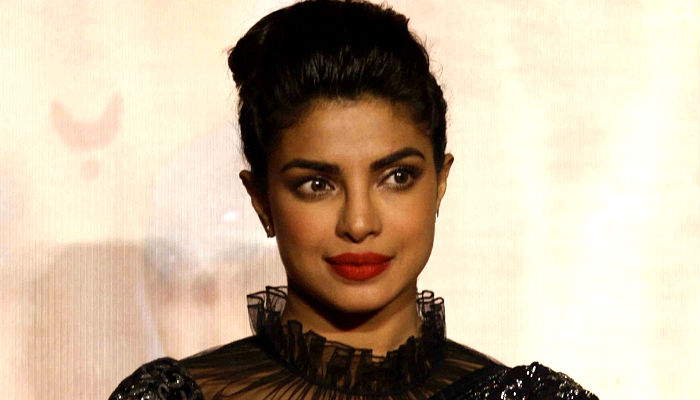 Fresh off the success of Bajirao Mastani and Quantico, powerhouse performer Priyanka Chopra is in a happy zone.
Secure with her craft, she is in no way affected by the fact that the titular roles in Sanjay Leela Bhansali's Bajirao Mastani were essayed by Ranveer Singh and Deepika Padukone. According to her,
"I am not competitive, I am collaborative. If a film works, everyone benefits but if a film does not work, the good performances will go unnoticed. I may love looking myself at the mirror, but all girls do that. However, looking glamorous in a film has never been important for me. Films are made to narrate great stories and in my opinion, there are no small roles, there are small actors. But I am not a small actor."
Also Read: Priyanka Chopra finally talks about the 'sex scene' and her 'accent' in Quantico
The year 2015 was hectic for Priyanka who not just shot for Bajirao Mastani but also wrapped up shooting for Jai Gangajaal. She also made India proud at the international platform with Quantico.
"I have a work ethic where I believe that I as a professional who is the face of a film; it is my job to do whatever I can do for the producer. I have been paid for my time and acting is literally a job. I love what I do. Acting is spirituality for me. What happens between action and cut is my religion. I am an artist first. I don't see days as holidays for Christmas or New Year. There are billions of people in this world who want to be an actor, and I am in the privileged position to be one. I cannot take that for granted. If I have been given that job, I better do that right," said Priyanka.
Also Read: Bajirao Mastani vs Dilwale: 6 things that Priyanka Chopra said before leaving for Quantico
Asked whether she is indeed a part of Salman Khan's Sultan, as has been rumoured ever since YRF announced the film, she quipped,
"I have never been approached for Sultan."