Prachi Desai has played a number of shy, girl-next-door characters. But the actress says that all her characters have showed her in a good light and that she is satisfied that people don't complain about her bad performances.
Prachi stars opposite Emraan Hashmi in Azhar which released this weekend. In an interview Prachi opened up about her Azhar, her Bollywood career, Rock On 2 and more. Excerpts:
Why was there such a long gap between your recent release Azhar and your 2013 films, I Me Aur Main and Policegiri?
It was not meant to be like this. I did 'Awaari' (the song in Ek Villain) in 2014. After that, I was working on projects but they did not work out for some reasons. At times like this, when you work for eight months a year and then the projects get shelved, you feel that time is literally everything. I lost out on almost a year. To make up for the lost time, I could have picked a number of projects but I was not going to do any movie. I have always been picky and I still remained choosy because being an outsider I should be very careful about the films I do. Also, I think I am a decent actor to some extent so I don't need to do any film just for the sake of it. I will do roles which will appeal to me and I will do roles which are important in a film.
Fortunately, I knew Azhar and Rock On 2 were in the process. I spent all of 2015 shooting for these two films. But because people don't see you on screen, they think there is this long gap. And I am not the kind of person who calls the press; I am a private person. Because of this, the gap seems longer. I will probably do more films this year and try to make up for lost time.
Your hit films like Rock On, Once Upon A Time In Mumbaai, Bol Bachchan and now Azhar have all had ensemble casts. Are you ever insecure about being sidelined?
They always call me when they need a good actor. I make my job look really simple; but it's not. Unfortunately, I never get an author-backed role. The roles that I get are not the best roles on paper, but I make something out of it. And that says a lot about me.
Also, you seem to be typecast as the sweet, shy girl.
Gattu (director Abhishek Kapoor) took a chance with me in Rock On (2008).
Who would have thought that they would cast a 19-year-old as Farhan Akhtar's wife?
It was his debut, it was my debut and it worked wonders for all of us. All our lives changed. Our career paths changed. And all because someone took a chance! But after that, everyone tried to keep exploiting that, to keep milking that. And I was given the same roles over and over and over. I was like: Please give me a break, give me something else to do!
I know that I do this very well but maybe I can bring about a balance. I have always looked for youth-centric roles which suits my age more. I am Parineeti and Shraddha's age, however, my screen roles are a bit more mature, subtle and subdued as compared to what they play. But I am young in real life! I don't know who else can do the roles I do - they require innocence but maturity besides a lot of depth, subtle nuances and intensity. I have seen everybody take the same glamorous role or trying to be the fun element in the movie and have the fun image. I think they should offer me something else so that I can do youth-centric films.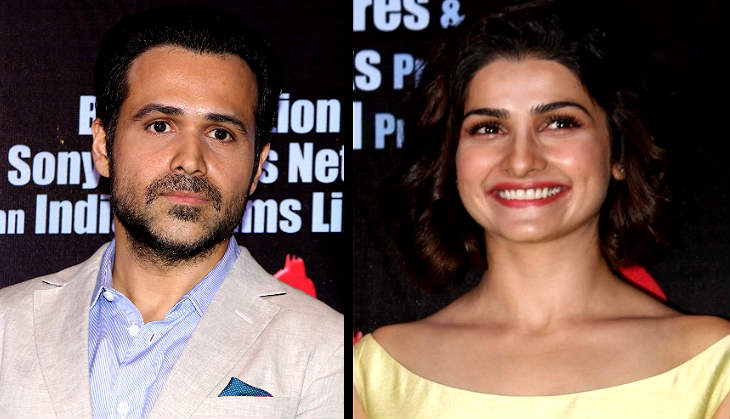 Did that inspire your new, short hairstyle?
It is for me. Actually I wanted to go short for a long time. I love this hairdo. I could not take this plunge because of the roles that I am playing. Finally, I was like let's do this. Also it is well-timed because in Rock On 2 my character Sakshi is far more evolved than where she was when she started off. She has come a long way and the different outlook that she has really fits into the film.
Are you playing a mother in Rock On 2?
I am not going to comment on that. But I will say this is not a conventional sequel. This will be like a surprise.
Have you finished shooting for Rock On 2?
We are done shooting for it. It was fabulous shooting in Shillong; it was a first for all of us. To be away from the studio and away from the city was amazing. We jammed a lot, we bonded a lot and we came back with a lot of memories.
Have you signed any other film?
Not officially yet.
-- Sourced from Anita Britto, Bollywood News Service