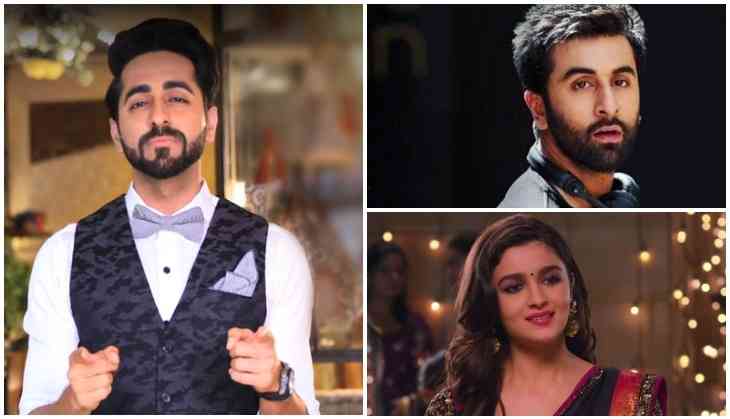 Ayushmann Khurrana on nepotism: Yes, Ranbir, Varun, Alia got opportunities faster than me
Bollywood star Ayushmann Khurrana is known as the outsider star of the industry who always prefers to do unconventional films. In the race of stardom, Ayushmann Khurrana has made his own position on his own ability competing with the star kids like Varun Dhawan, Arjun Kapoor and others.
His filmography shows that the actor has worked hard to earn his place in the industry on his own term. It is rare in Bollywood that an outsider actor gets a chance to work on his own terms so early in his career. He is an unconventional star of Bollywood whose work always says a lot about him.
Since the time Kangana kick started the verbal war against nepotism in Bollywood, now everyone is coming out and speaking against this trend. Recently, Ayushmann Khurrana has also come out to speak on this issue.
Filmfare quoted Ayushmann Khurrana as saying, "Nepotism exists everywhere. An industrialist's son will push his son to be an industrialist. If my son is talented and he wants to be an actor, then I'd launch him in a film. But ultimately, it's your talent which counts."
However, the actor also supported some Bollywood stars and said that they are not getting work because they belong to big film families, but they are getting work as they are much more talented.
Ayushmann Khurrana said, "Alia Bhatt, Varun Dhawan and Ranbir Kapoor are talented. They are not getting films just because they are star kids. But yes, they did get opportunities faster. I was 27 when I got Vicky Donor. Had I been a star kid, I'd have got launched by 22 or 23."