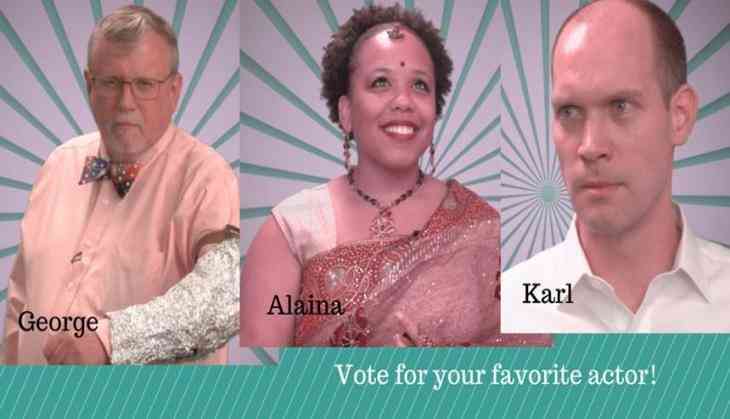 If you want to watch the American version of popular Indian films such as 'Namak Hala', 'Sholay' and 'Om Shanti Om' then your fantasy might come true. Don't get serious that is not happening at least not yet.
However, if you want to watch an American man delivering popular Indian dialogue such as"I can talk English, I can walk English" from popular Indian film 'Namak Halal' you should visit the Twitter handle of US Embassy in New Delhi.
On their official Twitter handle not only you will find US man giving audition for Namak Hala, but there are also videos in which you will find much iconic dialogue from Indian movies such as "Ek Chutki ki Sindoor" and "Kitne aadmi the?" respectively from Om Shanti Om and Sholay.
Who loves #Bollywood?We do!Watch our officers audition for their big movie break w/famous Hindi film dialogues!Celebrating #USIndiaDosti🇺🇸🇮🇳 pic.twitter.com/13yrZf3mDd

— U.S. Embassy India (@USAndIndia) September 28, 2017
The Americans were giving a mock audition for Bollywood film and it seems the users of micro-blogging site totally loves it. Twitterati even rated their performance and there was a large argument was going on Twitter about who performed better.
It seems as if, US Embassy is totally successful in winning and influencing people on social media on the name of #USIndiaDosti.
If you were a #Bollywood director, which of these 3 would get a lead role? Watch their audition video and let us know! #USIndiaDosti🇺🇸🇮🇳 pic.twitter.com/6WH4BA0Gq8

— U.S. Embassy India (@USAndIndia) September 28, 2017
Before Bollywood audition, MaryKay Carlson has shared her picture on Twitter in different saree to pick one for wearing on Indian Independence day. Carlson wrote on Twitter, "My #SareeSearch continues. Help me pick one to wear for #IndependenceDay by voting for your favorite. #WeWearCulture".
My #SareeSearch continues. Help me pick one to wear for #IndependenceDay by voting for your favorite. #WeWearCulture pic.twitter.com/sL9zhdrC3C

— MaryKay Loss Carlson (@USAmbIndia) August 4, 2017