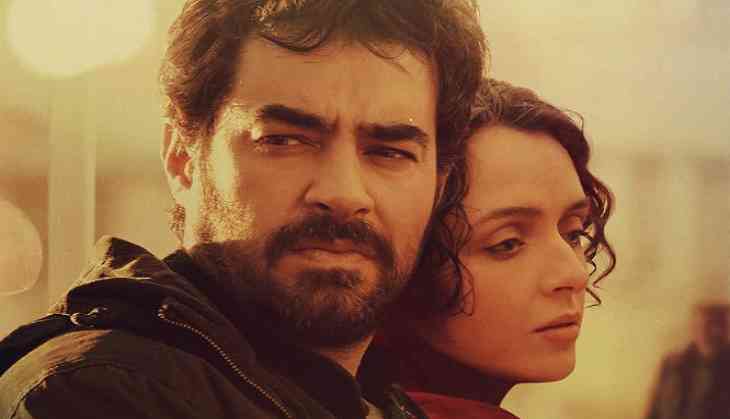 Farhadi reveals details about how this Oscar winning film shaped up
Oscar winning foreign language film, The Salesman is all set to release in India this week. Before The Salesman, Farhadi has directed films like The Past and A Separation, both of which received immense appreciation from audiences worldwide.
The ace director explains how he already knew who will play the character during the process of writing.
He stated, "With The Salesman I knew who would be playing the two leads while I was writing the summary; in general terms there's usually one or two parts I know which actors will play them. This helps me a lot in entering the world of the film. On the set I am more comfortable, too, because we know each other's tastes."
On building his characters and his approach with actors, Farhadi described how he allows the actors to build their own backstory for the characters and that it could be different from his own thought process."I have one in mind for each of the characters you see. The actors go and build their own back story, sometimes we end up discussing them, and sometimes they're quite different."
The director says he only interferes if those differences affect his characters. He also cited an example in the case of Taraneh.Asghar says, "Where those differences don't affect the character in any major way, I let that stand. Anywhere where it does change the character in any major way, I'll ask them to change it. I remember when I was talking to Taraneh Alidoosti, she asked, 'Why doesn't she live with her family? "In the story that I had in mind for her, this girl's family lived in a different city. When I told her this, Taraneh said, 'Now, I have to go and work differently on this character because she's from the provinces.'"
Farhadi signed off saying, "The characters were simply created so that the viewer doesn't have the feeling this couple is any different from many others. It's an ordinary couple with its own characteristics. They're both in the cultural sphere and act in the theatre. But they find themselves in a situation that reveals unexpected aspects of their personalities."
The Cannes Film Festival and Academy Award winning film is all set to release in India on March 31.