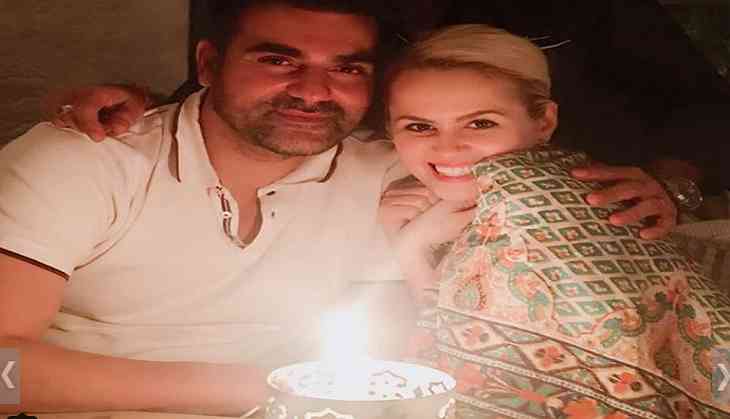 Arbaaz Khan and Alexandra Camelia (file pic)
Recently, Arbaaz Khan was on a secret holiday with his new love interest, Alendandra Camelia.
Arbazz Khan did not post any pictures with Alexandra on internet to keep the holiday a secret but while returning, the actor was captured by the shutterbugs at the airport. According to sources, as soon as the actor got to know about the media at the airport he arranged a different car for Alexandra. The duo left from the airport at the same time without any interaction with the media, adds the source.
Just a few days back, Arbaaz Khan revealed about dating her but looks like he is still not ready to openly accept the relationship yet