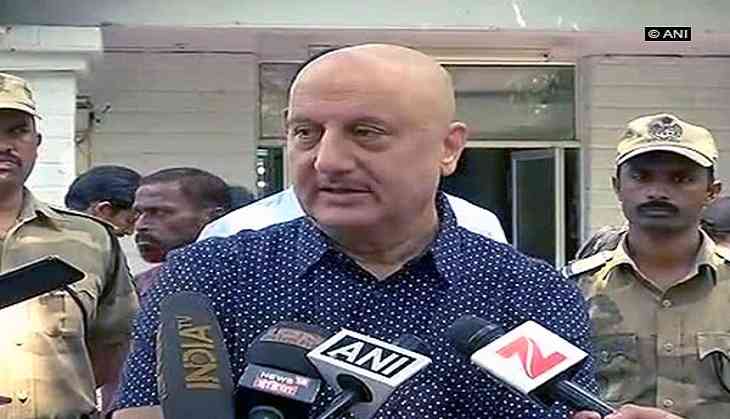 Terming them as his children, newly appointed chairman of Film and Television Institute of India (FTII) Anupam Kher says rather than solving things through media, he would prefer to resolve issues directly via dialogue with students.
On day two of his campus visit, Kher shared his industry experience of more than three decades with the students and also took a master class where he talked about different aspects of film making.
To a question about some students not attending his class, the 62-year-old told media, "They are my students, they are my children. I will certainly look into their issues. In fact, we are looking into them. I don't want to solve the problems through media. I want to have a direct dialogue with them. That's what is important."
Calling himself as a 'people's person', the Padma Shri (20014) awardee also held meetings with the staff, teachers and the administration of the FTII.
"I don't want to work in isolation. These days, there's communication gap even between parents and their kids. That's what I told them too. So we'll sort things out. The staff and other people are also wanting to help. But it's a process which will take a little time. But we're on the right track," he signed off.
The 'Indu Sarkar' star has taken over as the new FTII chief in place of Gajendra Chauhan, who completed his tenure in March.
-ANI