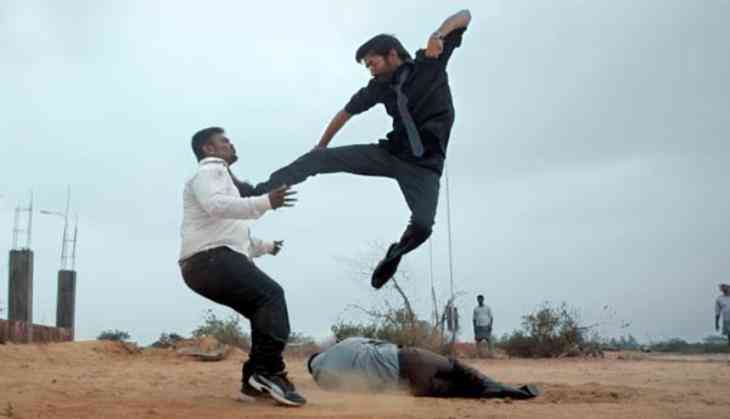 Amitabh Bachchan unveils first teaser of Dhanush's 'VIP 2' (ANI)
The teaser of Dhanush's highly-anticipated movie 'VIP 2' has been released and it was unveiled by the Shehanshah of Bollywood, Amitabh Bachchan himself.
The 74-year-old actor took to Twitter and shared the teaser by tweeting, "T 2448 - my friend my co-star my friends Son in law.. DHANUSH .. his new film trailer.. all the best."
T 2448 - DHANUSH my co star friend my friend Rajnikanth Son in law his film .. all the best ..
http//:https://t.co/QE29CvDkWG

— Amitabh Bachchan (@SrBachchan) June 7, 2017
The teaser introduces fans of the series to their beloved Raghuvaran (Dhanush), who is now a successful civil engineer.
Some goons try to mess with Raghuvaran but his fist tightens as he looks coldly at his opponent and leaps forward to kick him in the chest.
The film ' VIP 2' or ' Velaiilla Pattadhari 2' is the sequel to the 2014 film of the same name and is a Tamil comedy-drama. It also stars Bollywood actor Kajol. But, we don't see her in the teaser.
The film is being jointly produced by Dhanush and Kalaipuli S. Thanu.
-ANI