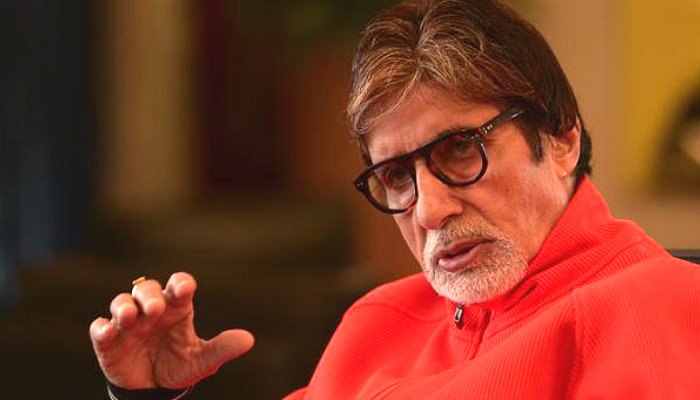 After heavy criticism over being awarded a monthly pension of Rs 50,000 by the Uttar Pradesh government, Bollywood actor Amitabh Bachchan has finally spoken out on the issue.
In an official statement to the media, Bachchan said:
"Whereas I respect the UP government's honour of the Yash Bharti Award to members of my family, and their decision as per reports in the press, for providing pension of Rs 50,000 per month to each recipient, I am requesting the UP government with all humility, to redirect the entire amount designated for my family towards any noble charitable scheme or cause that benefits the poor and the needy".
The actor said he would talk to the authorities about the issue.
"I shall be writing to the Chief Minister (of Uttar Pradesh) in this regard, in a separate communication," he said.
Earlier this morning, reports had surfaced that the Samajwadi Party was set to award pensions of Rs 50,000 to all Yash Bharti awardees of the state.
The award winners include eminent personalities from the field of sports, literature, journalism, social service, medicine, art and culture. Both Amitabh Bachchan and his father, prominent Hindi writer Harivansh Rai Bachchan have been honoured with the UP government's award. The beneficiaries are to be awarded with a lifelong pension in the scheme whenever Akhilesh Yadav led SP government will be in power in the state.
However, the scheme has invited criticism on the grounds that families of freedom fighters and other special sections of the society do not receive such hefty pension amounts.
According to a Times of India report:
"By comparison, freedom fighters and their spouses are eligible for Rs 20,129 a month, ex-Andaman political pensioners receive Rs 23,309 a month and unmarried and unemployed daughters of freedom fighters receive Rs 4,770 a month."