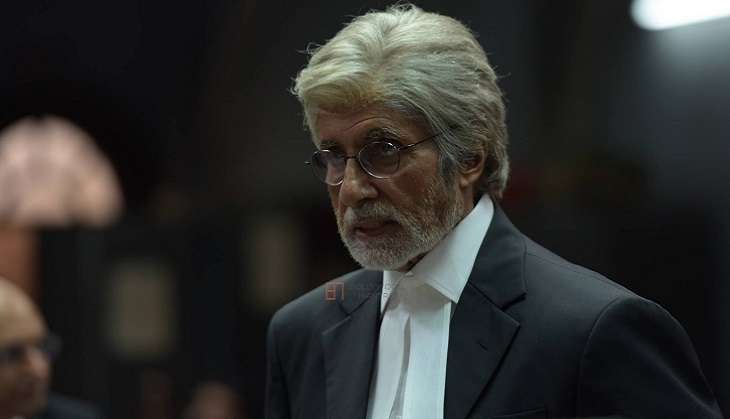 Amitabh Bachchan's Pink witnessed an upward swing in its opening weekend as the film raked in around Rs 21 crore in its three-day run at the Box Office.
After an average opening of Rs 4.32 crore, the collections grew by around 90% on 17 September. Saturday recorded an additional growth of 30%. As expected, the film has fared the best at multiplexes in Mumbai, Delhi, Pune, Bangalore and Kolkata. However, the film also recorded a substantial growth in collections at mass-dominated circuits like CI (Central India) and Punjab.
Friday (CI/Punjab): Rs 9.50 lakh/Rs 46 lakh
Saturday (CI/Punjab): Rs 15.50 lakh/Rs 86.50 lakh
Sunday (CI/Punjab): Rs 24.50 lakh/Rs 1.18 crore
Day-wise Box Office collections of Pink:
Friday (16 September): Rs 4.32 crore
Saturday (17 September): Rs 7.65 crore
Sunday (18 September): Rs 9.15 crore (Early Estimate)
Total: Rs 21.12 crore
The film has won over the viewers and has garnered terrific word of mouth. A healthy trend is also likely over the week. Pink has been made at a budget of Rs 23 crore - inclusive of Print and Publicity.
Given the initial reception, the film looks likely to emerge a clean super hit at the Box Office.