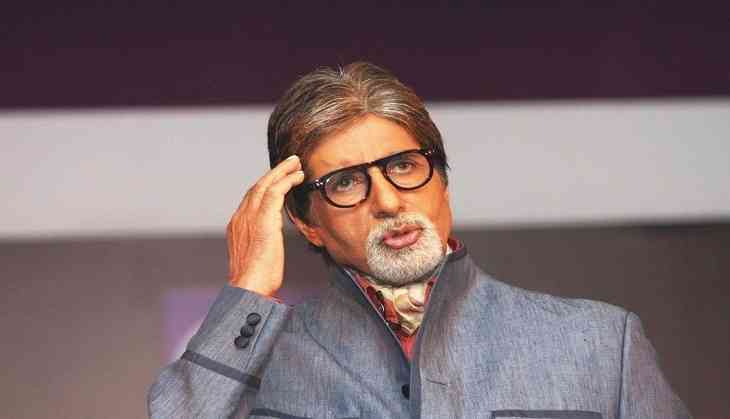 Amitabh Bachchan (File Pic)
Amitabh refused to answer questions based on Ram Gopal Varma's controversial tweets
Amitabh Bachchan was present along with Ramesh Sippy for an event in Mumbai on Thursday evening. The actor who normally does not mind answering any questions, surprisingly chose to ignore questions on Ram Gopal Varma's controversial tweet that had got the social media fuming.
For those uninitiated, Ramu had tweeted on March 8, the international women's day, "I wish all the women in the world give men as much happiness as Sunny Leone." This led to an outrage from men and women.
Ramu and Amitabh have been working together for quite a few years. So media which was present at the event asked Amitabh about his opinion on the tweet, but he just ignored the question and moved on the take another question.
It is not for the first time that the Ramu invited social media ire with his tweets. Some of his tweets talked about Bachchan too. After watching the trailer of Bachchan's Bbuddah Hoga Terra Baap, he had posted, " "Just saw some scenes of Bbhuddah and I am fu***g super angry with the f****g angry man for not doing more films like this all these f****g years"(sic)
After receiving a backlash from Amitabh's fans for his choice of words, Ramu had justified his tweet by saying, ""For the people who took offence to my language I am rephrasing my compliment...Bbhuddah is a very nice film and Amitji has acted very well"
By the way Ramu is not the only topic that Bachchan senior was avoiding. When asked if it is true that Aishwarya's dad is not keeping well and has been admitted to Leelavati hospital, he chose not to respond to that question too.