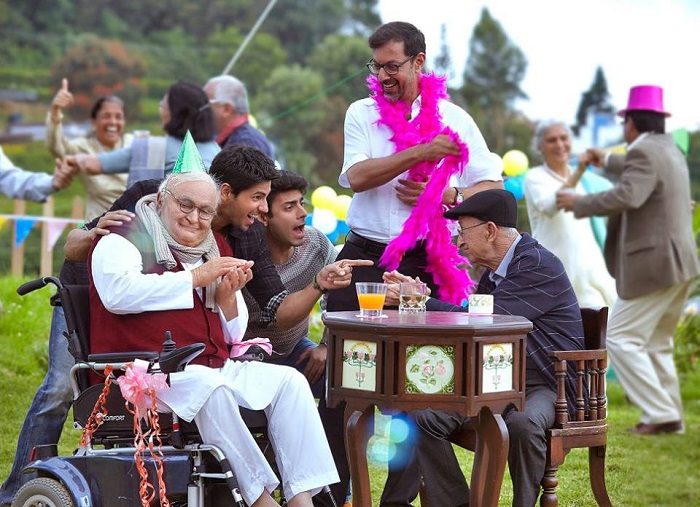 Karan Johar, Alia Bhatt, Sidharth Malhotra and Fawad Khan launched the quirky theatrical trailer of Kapoor and Sons at an event in Mumbai recently.
Unlike most recent Bollywood releases, which are promoted for over two months, Karan Johar plans to reinvent the film promotion game in Bollywood by keeping the campaign short and sweet.
Kapoor and Sons, which releases on 18 March, will be promoted for 38 days - a crisp period going by the current Bollywood standards.
Also Read: Revealed: Trailer and release date for Sidharth Malhotra-Alia Bhatt's next, Kapoor and Sons
Explaining why he chose such a strategy, Johar said:
"Actually we are not supposed to be promoting any film henceforth for two months as most films require a promotional window for 4 to 5 weeks. I think, that is when you create maximum impact. Prolonged promotions for 2 months seem very stretched to me as I think there is a lot of content in the market. Speaking about the same thing for so long and playing the same songs again and again for two months takes away the novelty. When there is a 4 to 5 week promotional window, it keeps the film more lively and fresh."
The director-turned-producer also revealed that more than the promotions, it is the trailer and the songs of the film that draw the audiences to the theatres. He reminisced about his films like Kuch Kuch Hota Hai and Kabhi Khushi Kabhi Gham which were not promoted at all but managed to establish themselves as classics in their own right.
Also Read: Fawad Khan to play a gay character in Kapoor and Sons; more details out
"I hope that there is no need to go and promote the film at all. I don't remember if anyone of us had actually promoted films like Kuch Kuch Hota Hai, Kabhi Khushi Kabhi Gham. It was the trailer and music which drew the audiences to theatres."
"Now we have to go and sell our film which in a way is begging the audiences to go and watch our films. If we look at the way our films are promoted, it is less of marketing and more of begging".
Also Read: Riding trains, turning barber: how much is too much in Bollywood promotion?
"Of course media support is important, but I think media will support us for 4 to 5 weeks, I don't see any reason for the media to support the film for 8 or 9 weeks".
Kapoor and Sons is Shakun Batra's second directorial after Ek Main Aur Ek Tu. Watch the theatrical trailer here: