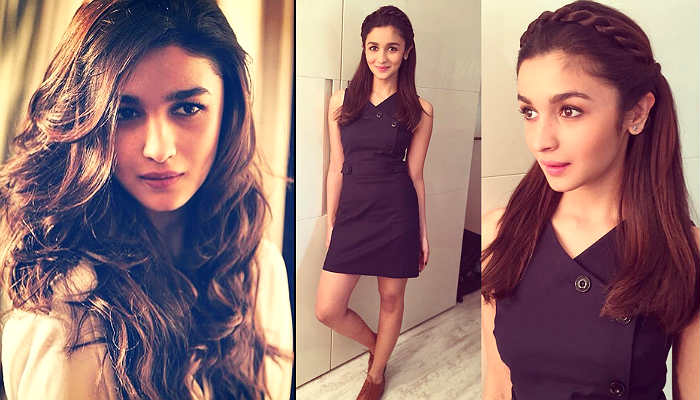 Just so as we were about to crown somebody else as our 'Instagram Celeb of the Week', Shaandaar actress Alia Bhatt posted this amazing selfie. The actress was about to perform at the ISL (Indian Super League) opening ceremony and she took to Instagram to express the excitement and posted this selfie.
She further captioned it as 'the mother of all selfie'. Well, there's no doubt why she did so.
Where else do you get to see the faces of so many powerful and influential people together in a single selfie? Apart from Alia, superstar Rajinikanth, actor Arjun Kapoor, cricket legend Sachin Tendulkar, former Miss World and actress Aishwarya Rai Bachchan and Nita Ambani were also in the picture.
Also read: Instagram celeb of the week: Shahid Kapoor misses doing this thing on his honeymoon
Not just this, Ms Bhatt has been very active this week on the social media, mostly because of her promotional activities for Shaandaar, that also stars Shahid Kapoor.
Earlier this week, she also gave us a glimpse into Shaandaar special episode of actor Kapil Sharma's Comedy Nights With Kapil.
Also read: Nargis Fakhri just introduced us to this beautiful underground city
Other pictures on her Instagram reveal her promotional style-file for Shaandaar.