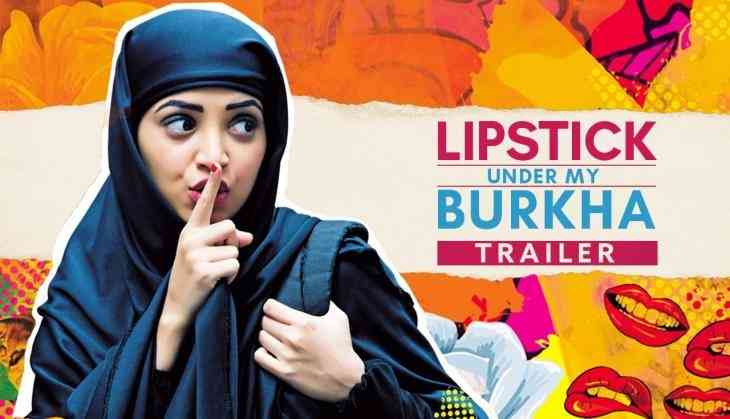 Theres rallying for womens empowerment on the one hand -- and a curb on freedom of expression on the other. The paradox is perplexing to writer-filmmaker Alankrita Shrivastava, whose 'honest' telling of a story of womens secret desires and hidden fantasies has been deemed too 'lady oriented' and unfit for release by Indias censor board.
'It is quite a paradox. Considering the situation of women in India, with dowry, violence against women, female foeticide, sexual harassment on the streets, it is crucial for women's voices and stories, their experiences and perspectives to be given space in popular culture,' said the maker of 'Lipstick Under My Burkha', the film that invited the censor board's ire.
'A situation where the female point of view is throttled really means that we are saying it is best if women shut up. Women cannot forever be represented through prisms created by the dominant narrative of the male gaze,' Shrivastava told IANS in an email interview.
She questioned how long women would just be 'vamps, goddesses and item-girls'.
'Why can't there be space for all kinds of representations of women in popular culture? We have a right to create and engage with stories told from the alternative, female point of view. We have a right to represent ourselves through all forms of culture. No democracy that promises equal rights to men and women can throttle that right.
'And maybe the time has come for us to make our equal freedom real. The cultural space in India has to make room for lady-oriented works -- be it films, paintings, books, songs. No one has the power to legitimately silence half the population of the country because our stories make a few people uncomfortable,' said the filmmaker, who has just won an Audience Award at the Glasgow Film Festival 2017 for her movie.
'Lipstick Under My Burkha' -- as the title suggests -- is about the veil under which women constantly live. Its narrative delves into the lives of four women, aged between 18 and 55, who assert their personal and sexual rights.
Interestingly, it won a gender equality award at the Mumbai Film Festival last year.
An angry Shrivastava said: 'If women having agency over their own bodies and desires and (their) dreams make people uncomfortable, too bad! We are living, breathing, real people... Not just created to fit into the stereotypes created by the male-dominant paradigm of popular culture.'
The film's trailer may look a tad risque to an audience not used to cinema that tells things as they are.
The Central Board of Film Certification refused a certificate to the movie, saying that it explores women's 'fantasy about life' and that 'there are continuous sexual scenes, abusive words, audio pornography and a bit sensitive touch about one particular section of society'.
Shrivastava finds censorship stifling.
'In cinema and on television, we continue to self-censor, even before the film actually goes up for certification. If you have sat around writers and directors, you will know that common refrain, 'Arre, the censors won't pass it. Forget about that idea. This is India'.'
'So often, even before we can think of a story, we kill it.'
She finds it scary that censorship works to create a culture that keeps pushing the dominant male-gaze popular culture narrative.
'Because that means there is a systematic perpetuation of patriarchy through culture and a simultaneous systematic silencing of alternative voices. So an entire society is being forced to engage with only one kind of narrative. That is a serious assault on women's right to express themselves. It is like saying we don't have a right to tell our stories.'
And this, particularly for stories told from a female perspective.
'Those (stories) that involve women striving for agency over their own desires, bodies, dreams are then seen as not important... But I think it is this pulse -- of women having agency over their lives, women owning their bodies for themselves -- that the 'moral guardians' find problematic.
'Because the woman is seeking empowerment from the very core of her life. And that threatens the status quo of patriarchy. We need an end to censorship in cinema. This is 2017.'
-IANS