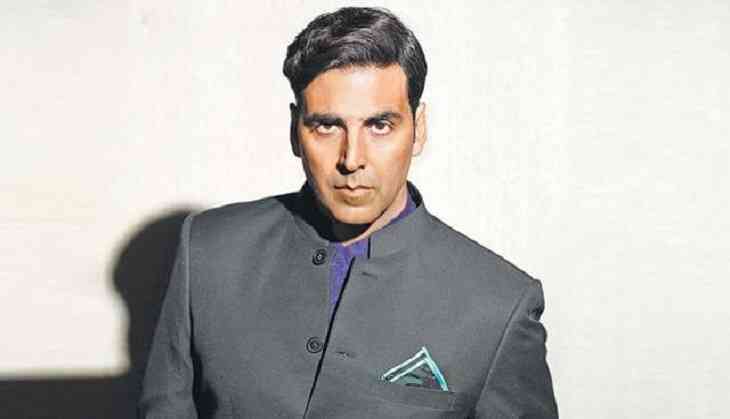 Akshay Kumar's 50th birthday
Known as Bollywood's Khiladi Kumar who has given a new level to action skilled films of Bollywood has turned into 50 on 9th September.
Akshay had a colorful life with some of India's beautiful actress.
The Khiladi will be heading to Switzerland to celebrate his birthday with his family but he didn't forgot to surprise his fans on his special day. Akshay shared the first poster of his upcoming Bollywood film, 'Gold' on his social media account.
Here are Akshay's most memorable off screen romances over the years:
Akshay with Pooja Batra
According to reports, Pooja and Akshay appparently dated each other before Akshay joined the film industry.
Appprantly, Pooja was z well-known model during her modeling days and it was because of her realtionship that Akshay found an entry inside the most happening parties of B-Town.
Akshay with Ayesha Jhulka
Next in Akshay's list of alleged love affairs is Ayesha Jhulka.
Both star tasted stardom with their hit Bollywood film, Khiladi. This successful film also gave birth to an alleged new relationship and that was of Akshay Kumar and Ayesha Jhulka.
Akshay with Raveena Tandon
Akshay and Raveena's love allegedly blossomed in while shooting for Mohra in 19994 and soon reports about them being in love started doing the rounnds.
But after reportedly being in a relationship for almost three years, Raveena broke up Akshay apprently because of his philandering ways.
In an interview with Stardust in 1999, Raveena went ahead to reveal that Akshay had promised to marry her the day she would finish her last shoot.
She reportedly even admitted to secretly being engaged to Akshay in a temple.
Akshay with Rekha
During the shoot of the film, the grapevine insisted that the two close to each other and the veteran actress was reported to be 'madly in love' with them.
Reports even stated that Akki's then girlfriend, Raveena, had come to know about their affair and had apparently asked Rekha to maintain a distance from the actor.
Akshay with Shilpa Shetty
Akshay Kumar and Shilpa Shetty together created magic on screen with their hot chemistry.
Thier alleged relationship gave birth to various controversies in Bollywood and after being in the eye of the media for almost a year, Shilpa allegedly decided to part ways with the Khiladi Kumar.
Akshay with Twinkle Khanna
Akshay married Rajesh Khanna and Dimple Kapadia's daughter, Twinkle Khanna in 2001.
The wedding was a hush hush affair and not many knew about it. Today, Akshay and Twinkle are proud parents of two children- Aarav and Nitara.
Akshay with Priyanka Chopra
Even while Akshay was a married man, his flirtatious habits didn't change with time or so it is reported.
After a few years of marriage, the actor was once again in the news for his alleged relationship with Bollywood bombshell, Priyanka Chopra.