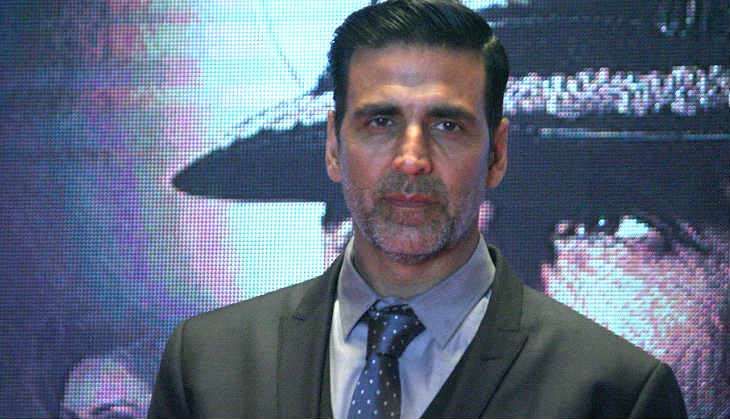 Akshay Kumar is gearing up for the release of Rustom -- a film which is based on a real life story of controversial Navy Police officer KM Nanavati.
During the promotion of the film in Mumbai, Akshay took a moment to state that this Neeraj Pandey produced film will restore people's faith in relationships. He said it'll be loved by people of all ages, specially women.
"It is a different subject, it is based on a real-life story and it is the first time somebody is playing a Parsi Navy officer, neither has anybody played a Parsi main lead or an officer's role," the actor said.
When asked what one thing he would like to take back from the film, he said:
"I am going to take my uniform. And I am not only going to take back, on the contrary, this film is going to give, it is going to save a lot of marriages and is going to stop people from taking divorce, you invest so much into a relationship, so this film is going to tell you what goes into it."
The film is based on the theme of infidelity and extra-marital relationships, when Akshay Kumar's character finds his wife cheating on him and then apparently kills her lover, leading to a court case, public sympathy and media trial on proving his guilt or innocence in the matter.
Rustom has received support from the industry with Salman Khan, Ranveer Singh, Sonakshi Sinha, Sonam Kapoor and Karan Johar all making special videos on social media. Akshay said, "It's great when the industry supports you and I'm very thankful to Salman for starting this and also to Ranveer, Sonakshi, Karan Johar, Sonam."
It is nice to see the whole fraternity coming together and doing this... It helps a lot, their fans also watch that they are saying that 'you should go and watch it'," he said.
Directed by Tinu Shah, Rustom, also starring Ileana D'Cruz, Esha Gupta, Arjan Bajwa, Pavan Malhotra among others, releases on 12 August.
-- quotes from IANS