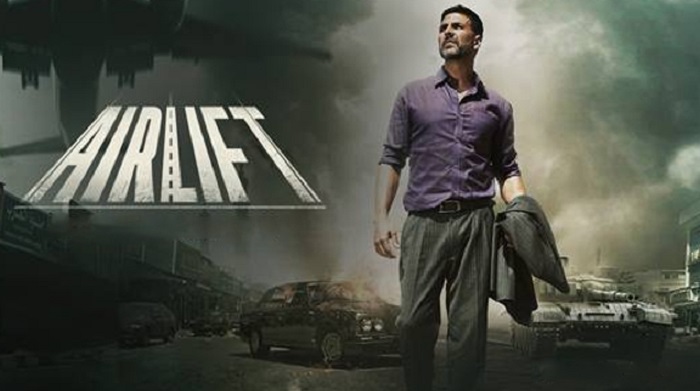 The recently-released teaser and the theatrical trailer of Airlift has garnered positive response. The film, which is slated to release on 22 January 2016, is based on world's largest air evacuation.
Over 1,11,000 Indian expatriates were airlifted from Kuwait after the country was invaded in 1990. Then Minister of External Affairs, IK Gujral spearheaded the record-breaking evacuation, which used 488 flights, was spread over a period of 59 days.
Here's what Akshay Kumar said about the Raja Krishna Menon directorial.
"Airlift is not made to prove Indian cinema's brilliance to the world. We are just making a film on a true story and people will be proud with the fact that the biggest evacuation in world history was done by Indians. This is a part of Guinness Book of World Record. The thing which attracted me to do the film is to make people proudly say across the globe that 'I am an Indian'."
Also Read: Airlift Trailer: Will this film reinvent Akshay Kumar?
In an interesting observation, Kumar alleged that the incident had not received due recognition when it occurred. The actor revealed that the mission was kept secret because it did not find favour with a number of countries, including America.
"I was very happy to be a part of Airlift and but Indian government kept this incident under wraps back then. You pull out any newspaper, and nowhere will you find the mention of this mission. The mission was covered by just one newspaper and that too in a single article."
"The mission was kept in wraps due to political reasons, one of the major one being America who were against all this and we wanted to do. This historic mission of the Indian government deserves a place in history textbooks," he said.
On the creative liberties that have been taken with the film, Kumar said:
"In reality, the mission at Kuwait was undertaken by three people, however to commercialise the things, we have just shown one businessman in Kuwait heading the mission."
Also Read: Airlift Vs Kya Kool Hai Hum 3: Will Akshay Kumar be able to win over the sex-comedy?
The trailer featured some impressive stunts from the actor. But Kumar said the film has not gone overboard on the action.
Director Raja Krishna Menon took over 10 years to write the script, and over a year to shoot the film. He said,
"I took over 10 years to write the script of the film. My family was stranded at Kuwait so it was easy to know what exactly happened. But it took a lot of time for me to come up with right situation to do justice to the magnitude of evacuation".
"This was a self-less act. It was not an act done to show the world what we are, but it was an act done from heart," Menon said.