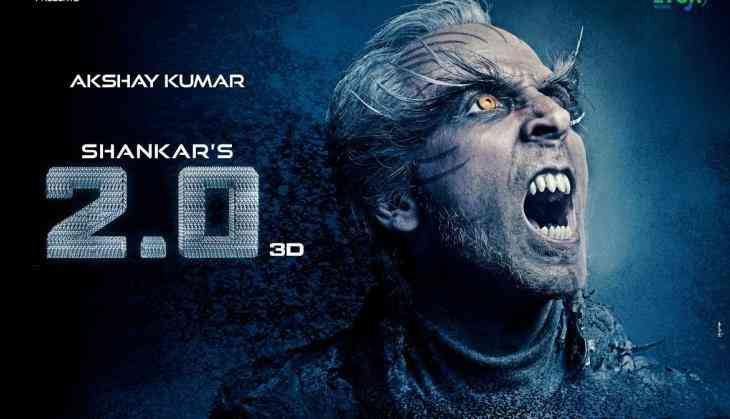 Akshay Kumar is not as villain in Rajinikanth's 2.0
Since the makers have announced Akshay Kumar has been a part of second franchise film of Robot starring Rajinikanth, it was assumed that he is going to play a negative role. However, now it is clear that he is not playing the villain in 2.0. It looks like that Akshay Kumar is totally not a bad character in the film.
One source from the Shankar (director of Robot franchise) team said "Akshay Kumar is not playing the villain in the film, however, his costume and prosthetics show that he is playing the villain but it is not like that. Actually, Akshay is playing the role of Dr Richard who is fighting for the right causes and he is fighting against those forces which are challenging for the earth,"
Source further added, "One of the experiments goes wrong with Dr Richard and that's how he became frustrated to take revenge from the whole world and some people who have done wrong with him,"
The source also told,"It was never a villain part even when it was offered to Kamal Haasan also. Even the Akshay Kumar came in the film the whole negative part was just removed as Akshay's image is of a national hero so how can we show him negative."
It's going to be a musical bonanza...🎶🎶🎶 #2point0Music now available on all online platforms!!! #2Point0@arrahman pic.twitter.com/d8ISlgn8hn

— 2.0 (@2Point0movie) November 1, 2017
Well, the film 2.0 is slated to the hit the screens all over the world on 13th April 2017. Rajinikanth is reprising his role of a Robot and even Amy Jackson this time has come with Robot role.