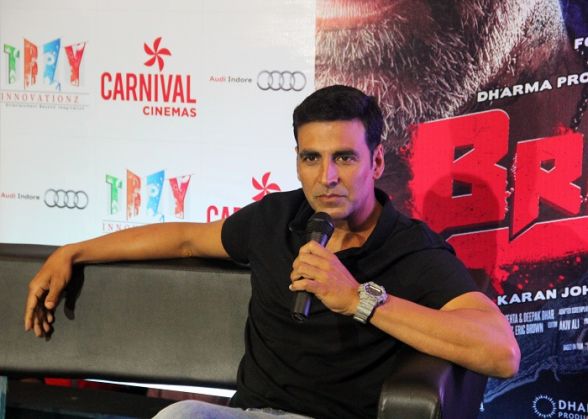 Akshay Kumar's Airlift has received glowing reviews from critics and viewers alike. Many have gone ahead to call it Akshay Kumar's best performance till date.
Although he is basking in the success of the film, Akshay is of the view that he might soon lose the respect that Airlift has earned him. In an interview with Bollywood Hungama, he admitted that he felt audiences tend to look down upon Bollywood comedies. He said:
"I will lose all the respect I earned due to Airlift after critics watch Housefull 3. Jokes apart, I think there are people here who take only serious cinema as acting. Slap stick comedy is a very powerful and tough film-making genre. It is also a form of acting and I hope one day comedians get their due".
Also Read: Housefull 3: Akshay Kumar to play a man with multiple-personality disorder?
Akshay also feels that Housefull 3 will set new benchmark in the genre of comedy - despite the fact that director duo, Sajid-Farhad's last film, Entertainment, did not stand onto the expectation.
"Sajid - Farhad have written few of the best comedies like Golmaal, Housefull 2, and Chennai Express. I trust them and when I trust someone, I trust them completely. Before Airlift, I worked with Nikhil Advani twice and both the films did not do well, but I trusted him. Sometimes films don't work and I know it. I know that Entertainment did not work as expected but I still trust them. I am confident that Housefull 3 is going to make a new benchmark in comedy genre."
Also Read: Airlift: From Khiladi to Ranjit Katyal; How Akshay Kumar has grown to be Bollywood's king of intelligent thrillers
Housefull 3 releases on 3 June 2016.
-- Text Himesh Mankad