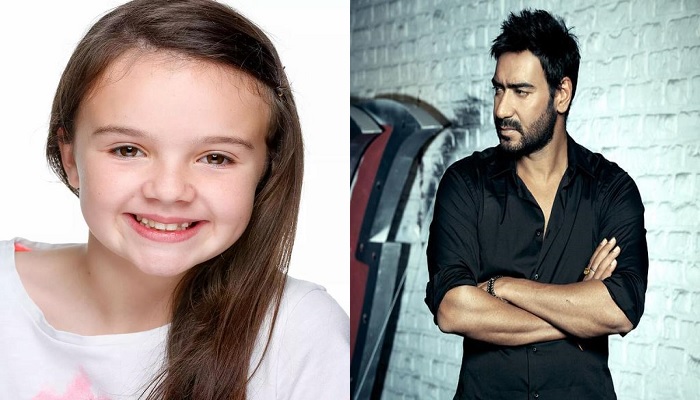 British child actor Abigail Eames, best known for being her roles in Lawless, Harry and Paul's of 2s, Doctor Who and The Interceptor, is all set to make her Bollywood debut alongside Ajay Devgn.
Ajay Devgn has been looking to cast someone for the role of his daughter in his next film, Shivaay, for a long time now. 12-year-old Eames will play his daughter Gaura in the film.
Shivaay goes on floors next month in the snowy mountains of Bulgaria. The shooting will go on at Bulgaria till February next year and the production unit of Shivaay have already locked the locations for the film.
Also Read: Ajay Devgn postpones Baadshaho for his directorial Shivaay
Besides playing the lead, Devgn is also directing and producing Shivaay. He has recruited foreign technicians for the film as he has plans to make a technically perfect film at par international standards.
Ajay Devgn has been on a recce for Shivaay for over a year. The actor had initially planned to shoot Shivaay in Canada, but the shoot was moved to Bulgaria as the film requires a particular climate to be shot.
Also Read: Ajay Devgn brings down a prostitution racket in Shivaay ?
The film is said to be one of the costliest films to be made in India and is set to release on Diwali next year.