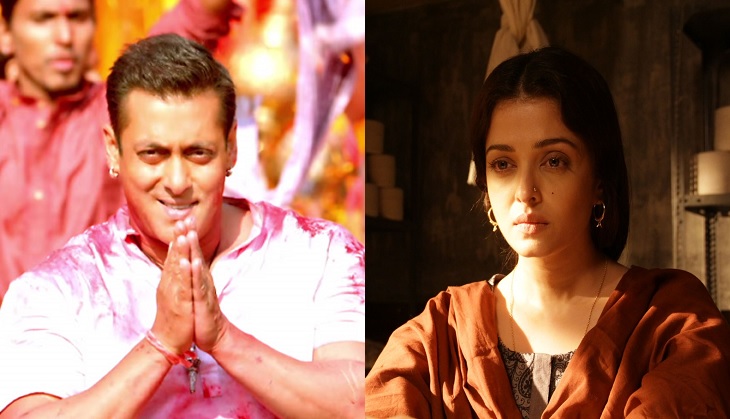 The trailer of Sarbjit features Dalbir Kaur's (Aishwarya Rai) efforts to free her brother, Sarabjit Singh (Randeep Hooda) from Pakistan. Though the trailer gives an insight into the government's involvement in the case, an important part of the Sarabjit saga seems to be missing. In 2012, Dalbir Kaur had approached Salman Khan and requested the actor to help them secure Sarabjit's release. 
Salman Khan, who is known for his humanitarian activities, appealed to the government officials of Pakistan to let Sarabjit free. Khan also started an online campaign urging people to sign a petition to free the falsely accused Indian. In an interview speaking about Salman Khan, Dalbir said,
"I am so glad that Salman Khan has taken an initiative on Sarbajit's issue. Woh kafi gambhir hain iss masle ko lekar (Salman is quite serious about this issue). He is not just tweeting, but he is with us until Sarabjit is not released. It's not that he is just tweeting and leaving the issue unsorted."
Despite Salman's efforts to free Sarabjit made headlines, director Omung Kumar has omitted Khan's efforts from the film. A dna reports states:
"The Salman chapter being dropped perhaps has something to do with Aishwarya Rai Bachchan playing Dalbir. There is no other reason to not include this important part in the film."
Official spokesperson of Sarbjit too confirmed the news to dna by saying,
"This is not part of the film because the film has to convey and show 23 years of Dalbir's struggle and it's not possible to show every incident."
This was Salman's online petition:
'Requesting the people of Pakistan to support me to help free Sarabjit who has been in prison since 30 years. Please... Allah ka vasta. Help me, help her (Dalbir). It's a personal request to all of you in Pakistan to send Sarabjit back to his family in Punjab. Hope you find it in your hearts to help and to people from all over the world. Thanks for your support. Am planning an online petition. It would be the most amazing gesture, to send Sarabjit back to his family after 30 years. Hope you support me like it's your own cause. Be a part of one family's happiness. Wanted to tweet this for the longest time, saw a pic of Sarabjit's sister, it killed me. Felt really sad for her,' tweeted Khan.