Aishwarya Rai Bachchan surely managed to make everybody talk about her red carpet appearance at Cannes this year. All thanks to her purple lips.
Once back in India, when she was asked to comment on the responses her appearance evoked, Aishwarya had a smooth response ready. The actress, who attended a grand premiere of her upcoming film - Omung Kumar's Sarbjit, talked about how she always remains unfazed about people commenting on her looks.
She said: "I had fun with it. It's interesting and evoked all kinds of responses, and art does that. And I have said this not now in the context of 'Purple Lips', but I have maintained this over the years about the red carpet or creatives."
Also read: Why should one forget Aishwarya Rai's lavender lips at Cannes 2016 and move on!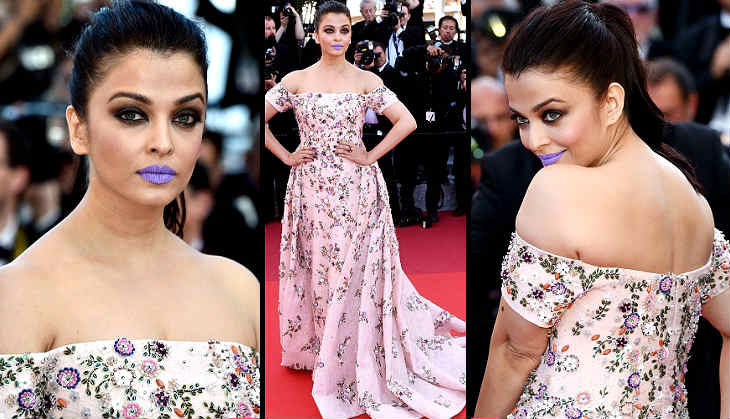 Aishwarya Rai Bachchan in Rami Kadi look at Cannes 2016 red carpet (Twitter)
The former Miss World, who is essaying the character of Dalbir Kaur in Sarbjit, also explained how it's important to try out new things without being worried of whether it'll click or not. She added:
"It's not the first or last in my life. It's the time for the creative artists to have their Picasso moments. Sometimes people get it and sometimes they don't. Sometimes it can be 'Wow' and sometimes it can be... I really can't comprehend it. And that's fine! It's really not my fulcrum of existence and I have enjoyed it."
Also read: Here's why Abhishek Bachchan thinks that his wife Aishwarya Rai Bachchan never runs after glamour!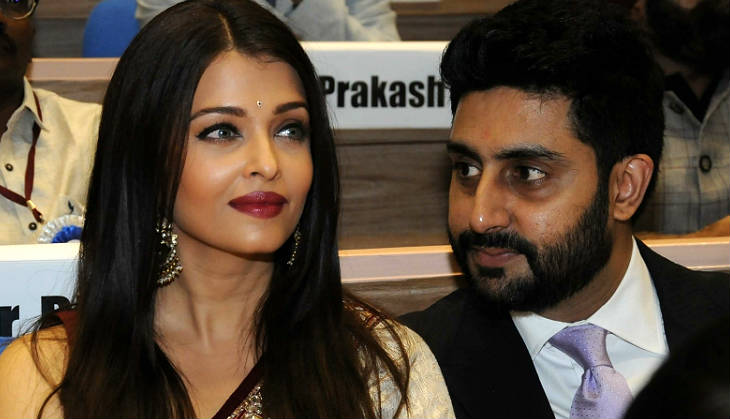 Aishwarya Rai Bachchan, Abhishek Bachchan at Rashtrapati Bhavan (IANS)
Earlier, talking about the same, husband Abhishek Bachchan had said that he always finds Aishwarya stunning. While promoting his upcoming Bollywood film, Housefull 3, when asked about Ms Bachchan's Cannes outing with purple lips, Abhishek told to IANS:
"I think she looked fantastic ... She always does."
Also read: Abhishek Bachchan walks out of Hera Pheri 3. But, why?
-- quote from PinkVilla