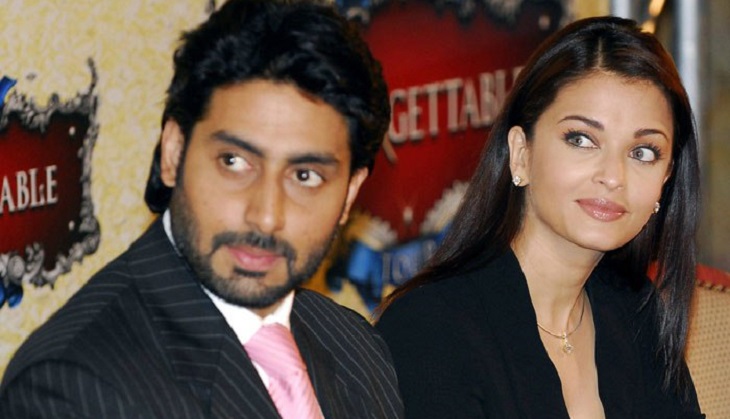 Abhishek Bachchan is currently gearing up for the release of Housefull 3 that also stars Akshay Kumar and Riteish Deshmukh.
In an interview during the film's promotions, on being asked to comment about Aishwarya Rai's de-glam avatar in Sarbjit, Abhishek said:
"Aishwarya Rai is an actor who started her career in a very de-glamourous role in Iruvar. She started her film life in an extremely de-glam avatar and she has always done that. She runs after good characters, and she has never sought the script which required her to flaunt her glamourous avatar. Even Jazbaa was a very brave choice for her to do because to come back with a film like Jazbaa was a big risk."
Also read: Watch YRF's Sultan trailer: Can Salman Khan's swag get any better?
The actor also believes that Sarbjit is a very powerful film and is hoping that the film gets a lot of love from the audiences.
Also Read: Hera Pheri 3: Why is Abhishek Bachchan not a part of the film anymore?
"Sarbjit I think is a bit of a no-brainer because any actor would have agreed to be a part of that film and take up the role. It is a very powerful role and she has really gone for it. She has worked very hard for it. I have seen a few scenes from the film and it is a very powerful film. I really hope that the audiences like it and I hope she can enjoy the success of Sarbjit," said Abhishek.
As against the on-screen image of being 'Angry' in Sarbjit, Aishwarya Rai is a very calm person in real life. Explaining her off-screen lifestyle, Junior Bachchan said,
"Aishwarya is a very caring and loving person. She never raises her voice and you have to do something exceptionally bad to upset her. I am sure you have interacted with her and even you will agree that she is a very calm person."
Sarbjit releases on 20 May 2016.