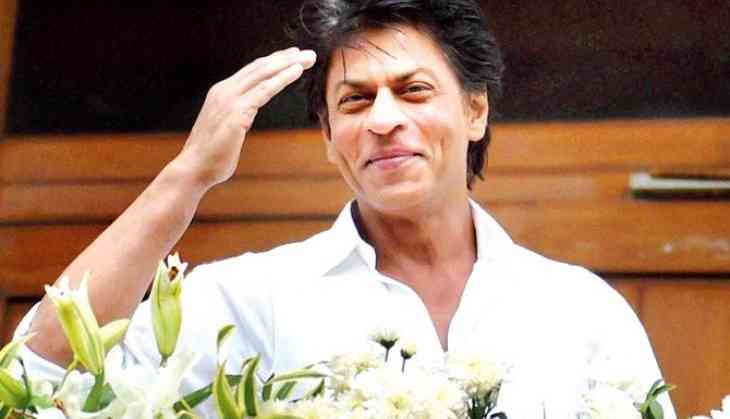 Bollywood star Sushant Singh Rajput has bought a land on the moon and he has made his name in the list of the actors who have bought land on the moon. The land on the moon what Sushant has bought is known as Mare Muscoviense and besides this, it is also the piece of build side of the earth. Now he can also take care of his land through seeing it by telescope Meade 14" LX600.

Topyaps quoted Sushant Singh Rajput by saying, "I would like to believe that the different ways we answer questions 'are' the answers to those questions. So the variations in the way we punctuate the narratives; the nuance, would create the different versions of reality in future. My mother used to tell me that my life will be the story that I will tell myself. I am just punctuating a nuance right now and already am, over the moon."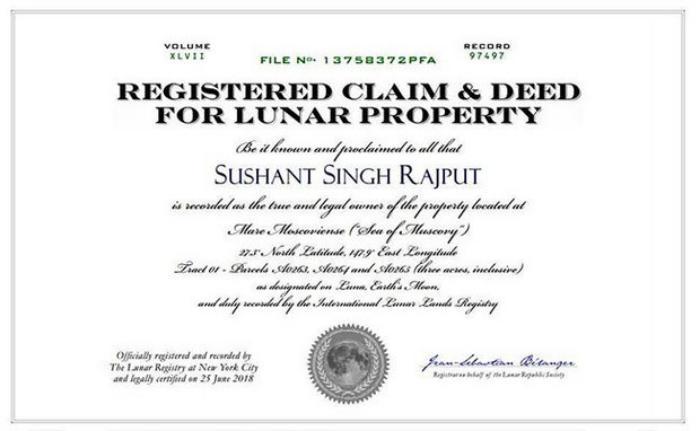 Sushant Singh Rajput certificate
Also Read - Sanju Box Office Collection Day 3: Ranbir Kapoor and Rajkumar Hirani's film hits 100 crores in three opening days
However, many are saying that this is a unique way to promote his upcoming movie Chanda Mama Door Ke. It is known that Sushant Singh Rajput and Nawazuddin Siddiqui are doing Bollywood's first space film Chanda Mama Door Ke.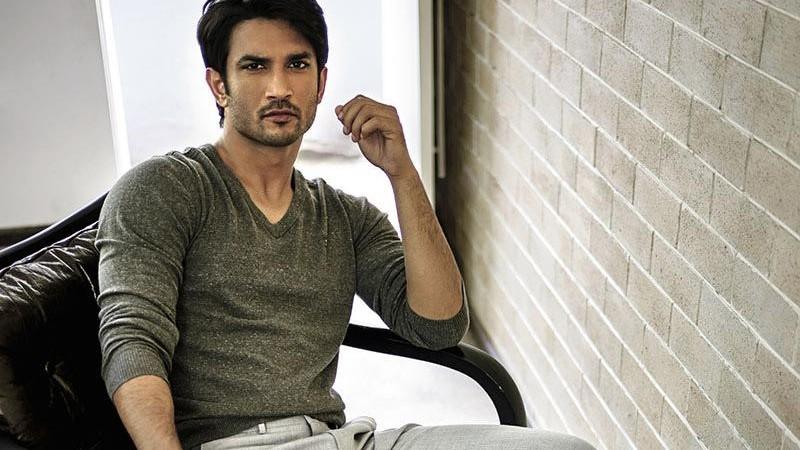 Sushant Singh Rajput
This film recently went in thunderbox because of its budget but now it is back on the bench with new plannings. This is is to notice that earlier one fan of SRK gifted a land on the moon to the superstar. With this both the stars, SRK and SSR are the neighbours now.
Also Read - Sanju: Not on reel life but in real life Sanjay Dutt was kidnapped when he was just 3; read more shocking facts about Sanju baba