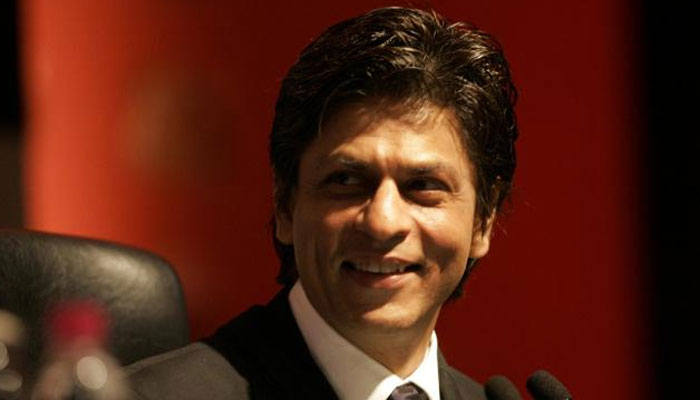 Shah Rukh Khan is one actor who does not like to be vocal about his philanthropic endevours. The superstar, who will next be seen in the big Christmas bonanza Dilwale was honoured by UNESCO in 2011 for his contribution in charitable work.
Also Read: Dilwale: Time to pay tribute to the 'Real Men' responsible for action in films
Khan, who is one of the richest Indian actors, is in the news for his philanthropic work yet again: he has donated a Rs 1 crore to lend his support to the victims of the Chennai Floods. While Rajinikanth, Mahesh Babu and other stars from South Industry too donated Rs 10 lakh each to help the people affected by the natural calamity, King Khan has gone a step ahead by donating a huge sum of Rs 1 crore.
Also Read: Southern movie stars turn real heroes during #ChennaiFloods
The actor has made the donation on behalf of the entire team of Dilwale and SRK has yet again proved why he is the 'King of hearts'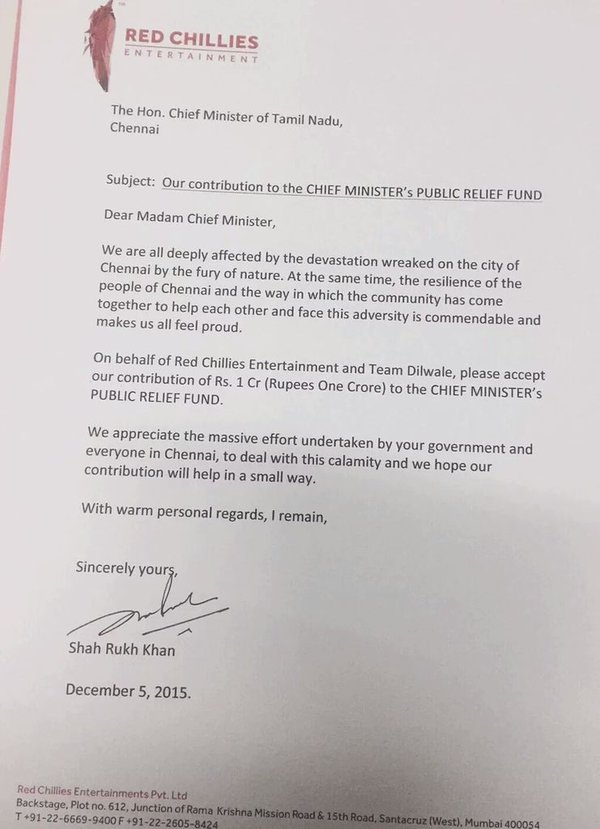 -- Text By Himesh Mankad