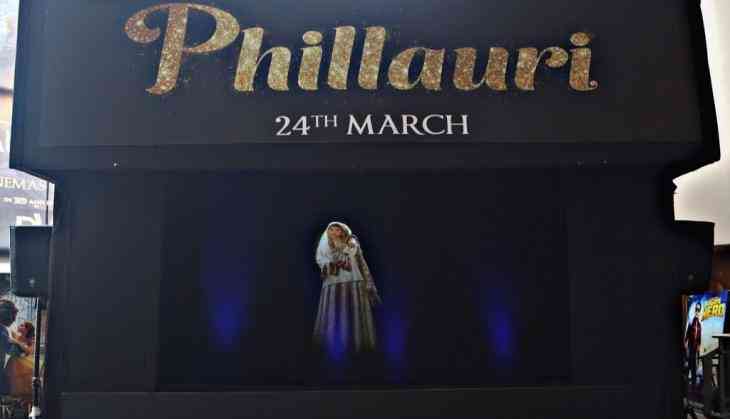 The makers of Phillauri starring Anushka Sharma and Diljit Dosanjh are using technology to an all new level to promote their film!
Given the fact that Anushka's character in the film – Shashi – is a friendly ghost who can be present anywhere, at any given point of time, Fox Star Studios is deploying the 3D Projection technology in cinemas to make Shashi interact with cine-goers across the country.
This is the first time ever that 3D Hologram projection is being used to promote a movie in India. Narendra Modi used this technology effectively during his election campaign.
"With Phillauri, our endeavor has been to create immersive ideas that transcend conventional norms of fan-star engagement. The unique storyline of the film where the lead actor plays a friendly ghost gives us the opportunity to create experiential marketing that engages and entertains' says Shikha Kapur, CMO, Fox Star Studios.
She adds, "Theatres are catchment areas for movie-promotions. The movie-going TG that opens a film on a Friday can be effectively reached out and targeted. We wanted Phillauri to dominate conversations among the movie-going audience right before the release of our film on March 24 and we wanted a never-been-done big idea to achieve this."