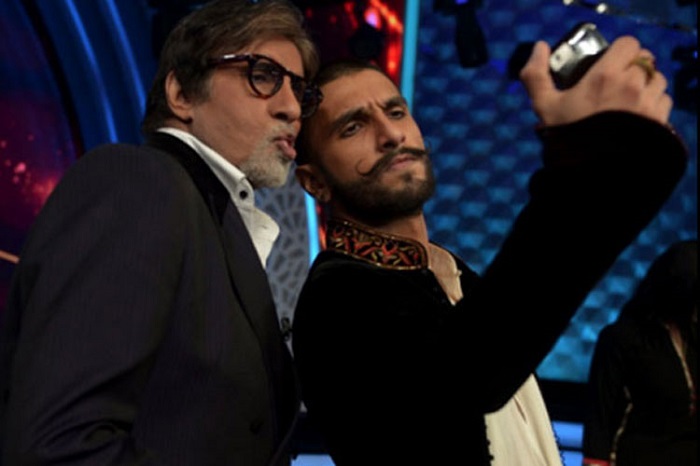 Bollywood's livewire star Ranveer Singh will light up the stage at the Times Of India Film Awards (TOIFA) in Dubai later this week with a tribute to megastar Amitabh Bachchan, revealed Shiamak Davar, who is choreographing the performances for the event.
"Ranveer is doing the most beautiful tribute to Amitabh Bachchan," Davar told IANS.
The Band Baaja Baaraat actor will be grooving to multiple songs that have defined Amitabh's over four-decade-long career in Hindi films.
And Davar said the performance will give Ranveer a chance to showcase his acting prowess as well.
"Ranveer is an actor, so these songs do not require too much of dance... They require elements of 'how Amitabh would react to these songs', because he is a great actor. The songs will not only be just a dance, but have a lot of acting as well," added the 54-year-old choreographer.
Talking about the songs the Bajirao Masatni actor will be performing on, Davar said: "Ranveer has chosen all the songs he thinks signify Mr Bachchan."
At Filmfare, Ranveer Singh paid tribute to Aditya Chopra.
-- IANS