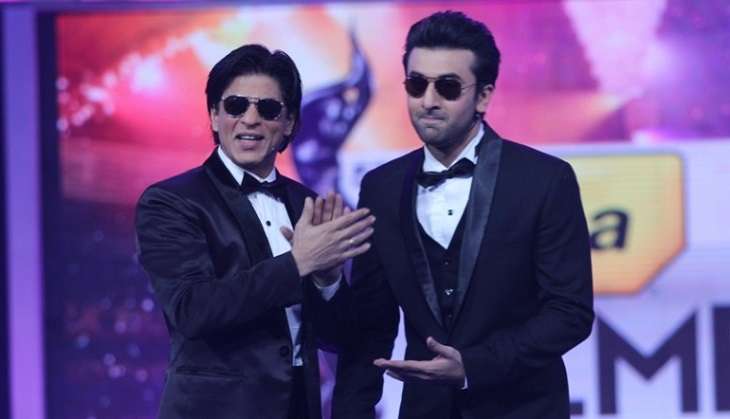 Shah Rukh Khan's rags-to-riches tale has inspired many an Indian to take up acting as their profession.
Ranbir Kapoor, who is gearing up for the release of Ae Dil Hai Mushkil, recently revealed that like many others, SRK had also inspired him to become an actor. In an interview for film promotions, Ranbir said:
"It sounds like a selfish answer, but honestly, the reason for me being an actor is Shah Rukh Khan and Karan Johar's films. I was in the 7th grade when I saw Kuch Kuch Hota Hai, it was at the time when you are getting interested in girls and you want to flirt with them. In my head, I had embodied the character of Rahul. I bought the cool pendant and the polo neck tees".
Here's what Ranbir said about the SRK films that influenced him the most:
"We thought that the world of romance and how to woo a girl is like this. When Kabhi Khushi Kabhie Gham released, I was studying in New York. I went for the first night show in Times Square, the theatre was packed and I had to sit on the floor. These two films have really impacted my notions about a lot of feelings in life. Next was Kal Ho Na Ho, though I was never really a very big fan of that film."
Directed by Karan Johar, Ae Dil Hai Mushkil also stars Anushka Sharma, Aishwarya Rai and Fawad Khan in pivotal roles. The movie releases on 28 October 2016.
-- Quote sourced from Bombay Times