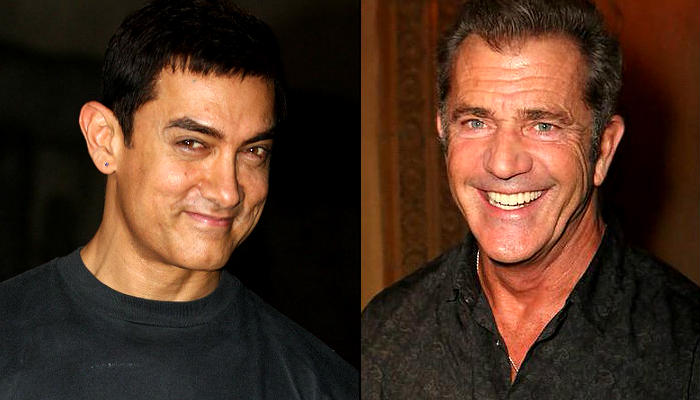 While everyone is wondering which film Aamir Khan would be seen in after Dangal, we have heard that the actor is in talks with renowned Hollywood director/actor Mel Gibson for the cinematic adaptation of Mahabharata.
Also Read: Aamir Khan has already planned a special screening of Dangal for Dharmendra
Yes, you read that right! According to our sources, after Dangal, Aamir Khan will be seen in Mahabharata which will probably be the biggest motion picture made in India.
A source close to the film revealed:
"Aamir Khan has wanted to make Mahabharata since a long time and he has been in talks with Mel Gibson for the film. Mahabharata will be backed by a big Hollywood studio and will go on floors early 2017."

The source further added, "The team has started the pre-production and set designing long back. The script is already locked and Aamir Khan will soon officially sign the dotted lines. Mel Gibson has plans to rope in a few more actors from India in the epic saga."
Most of the film will be shot at a studio in the US and a US-based VFX Company will work on the visual effects of the film. This would be Gibson's second attempt in directing an epic war saga after 1995 Hollywood classic, Braveheart.
Also Read: Sakshi Tanwar signs Aamir Khan's Dangal. Here's how the duo will play a middle-aged couple
We tried to find out which out of the five Pandava's Aamir Khan play in the film. However, there was no clarity about the same.
Remember, you read this first here.