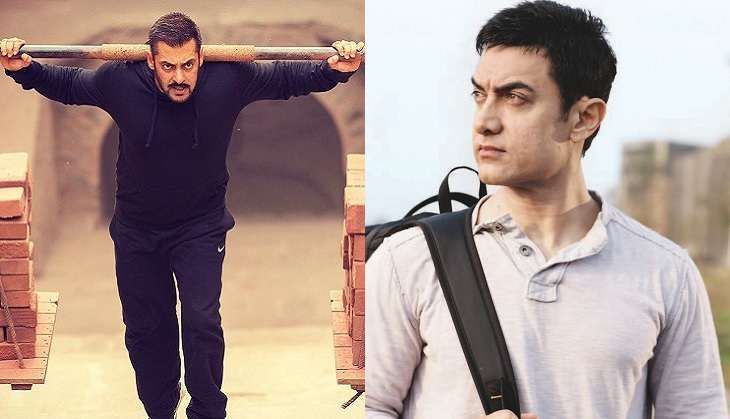 Aamir Khan launched the first look poster of his upcoming sport drama, Dangal, which is a biopic of former Indian wrestler, Mahavir Phogat. The poster was unveiled a couple of days prior to the release of Salman Khan's Sultan.
At the event, on being questioned if there is a specific reason to do so, Aamir said that he is anticipating Sultan to be a massive hit at the Box Office and putting up the standees across all theatres in India would give Dangal a certain amount of reach.
"The biggest reason to launch the poster of Dangal before Sultan is because that film is going to be a super-duper hit and when people come to see Sultan, I want them to see this poster outside in the theatre and be aware of our film. We all know that Sultan is going to be a bumper hit and will open to some bizzarre numbers so when people come to watch that film in theatres, I want them to know that even our film is releasing after six months. So we want to use the huge potential that Sultan has to propel our film," said Aamir.
When Aamir was asked if he considers Salman Khan a bigger star than him, the actor graciously agreed and said,
"Salman Khan has always been a bigger star than me. I have always considered Salman a bigger star than me, in fact even Shah Rukh Khan is a bigger star than me. There are many other actors who are hugely popular and that includes Hrithik Roshan, Ajay Devgn to name a few. It is very difficult to rank the stars and I never compare myself to others. When I see Salman walking into a room, it seems like a star is walking and the same is not the case with me."
Dangal is slated to hit the big screen on 23 December 2016.