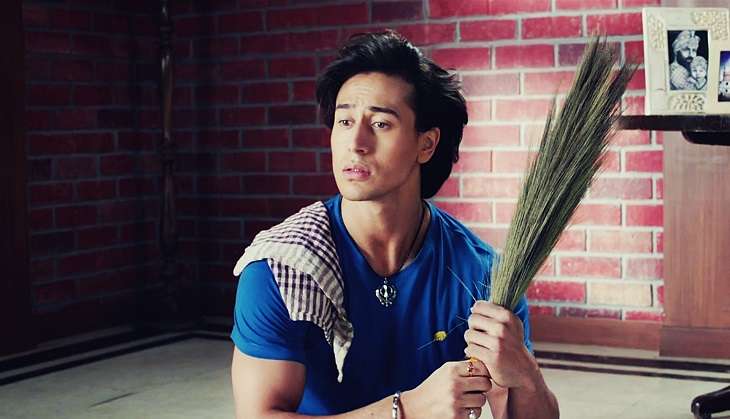 After Krrish and G One, Remo D Souza introduces the third Indian super-hero, A Flying Jatt. Starring Tiger Shroff, Jacqueline Fernandez and Nathan Jones in lead roles, the film is promoted as a super-hero film with a pinch of humour. Does it match expectation? Let's find out.
What may work for the film:
Apart from the interval and the end, what works for A Flying Jatt is the humour-laced screenplay in the first half. The 'concept' of establishing Flying Jatt as the first Indian mythological super-hero as well as Raka as a super-villain who gets all his super powers from polluted surroundings is promising.
What may not work for the film:
There's a lot in A Flying Jatt that makes it one of the worst cinematic experiences of the year. Despite a promising concept in hand, director Remo D'Souza's presentation lacks conviction. While the first half has some genuinely laugh-out-loud moments, the second half tests your patience. What makes you laugh in the second half (completely unintentionally though) is the tacky VFX, melodramatic moments and out of the world climax (literally!).
While India has advanced in terms of Visual Effects over the last few years (special thanks to Shah Rukh Khan for Red Chillies), this film takes us back 10 years. Even the 2006 release, Krrish, looked better on screen than A Flying Jatt which speaks a lot about the quality of visual effects.
The story of A Flying Jatt comes out as a two-and-a-half-hour spoof to promote PM Narendra Modi's Swacch Bharat Abhiyaan.
Will it do well at the Ticket Window:
Neither the music nor the trailer has found acceptance amongst the masses which has definitely curtailed the film's opening day potential.
The partial holiday benefit and Tiger Shroff's fan following amongst kids might help A Flying Jatt open with decent numbers. Irrespective of the content, the film will sustain in Punjab through-out the extended weekend because of the local flavour.
However, it will be difficult for the film to sustain in the long run. A crack in collections at the pan-India level will be visible from the second day itself.
Box Office Prediction:
Opening Day: Rs 7 crore
Opening Weekend (4 Days): Rs 24 crore
Lifetime Collections: Rs 35 crore
The expected verdict is below average/flop.