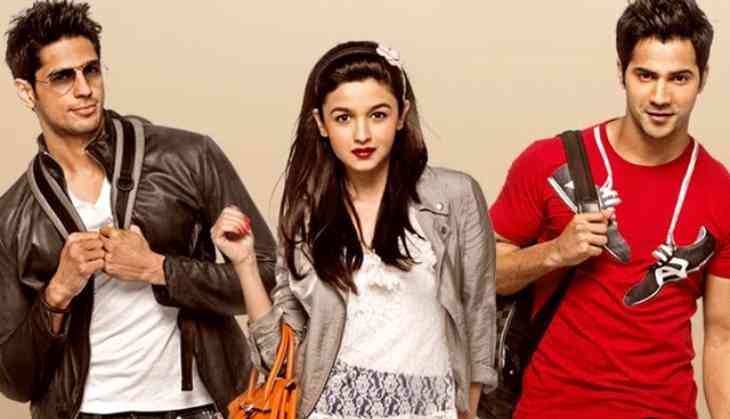 5 Years of Varun, Sidharth, & Alia, know who is the biggest star in all
Five years back Bollywood's filmmaker Karan Johar launched three Bollywood stars in the filmdom with his directorial film Student of the Year. In 2012, Karan Johar launched three Bollywood stars Alia Bhatt, Varun Dhawan, and Sidharth Malhotra.
This was maybe the biggest launch ever in Bollywood and maybe the most successful launch as the film did very well at the box office. Now, if look at the career of all three stars then all have not seen the good phase in their career but there are some who have seen a different level of stardom.
If we talk about the biggest star then maybe Varun Dhawan who has given 9 films all the films have been hit at the box office. So in that way, he has a 100 percent success ratio.
On the other hand, Alia Bhatt also has given 9 films in her career but till now she has just seen one flop Shaandaar, so her success ratio is also 90 percent.
Now if we talk about Sidharth Malhotra, he has done 7 films till now and in which he has given 4 hit films. So his success ratio is 60 percent.
So, in that case, it is clear that Varun Dhawan is the most successful star in all three and now he even has achieved the tag of superstardom now. However, if we see then no one from the all three have been performed well till now in the filmdom.