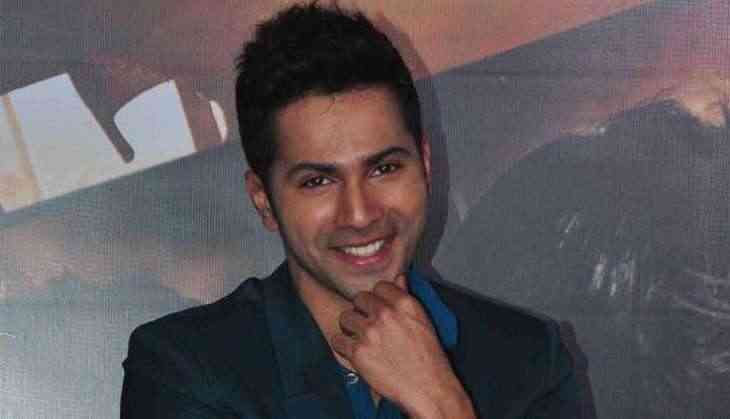 5 reason why Varun Dhawan is the next superstar of Bollywood
The superstar tag is not so easy to get in the film industry and actors have to do a lot of hard work to achieve that tag. Bollywood superstars like Shah Rukh, Aamir, Akshay, Ajay and Salman have given so much to Bollywood, but now the time has arrived that Bollywood has to find some new faces who can rule the box office in future.
We are not saying that these superstars have not got anything to offer now, but we are only saying that after some time their age or time will become a barrier in their stardom.
If we talk about the current scenario, Bollywood has already found two superstars Ranbir Kapoor and Ranveer Singh, but it's time to make way for the third superstar of the industry.
Here are 5 reasons why we think that Varun Dhawan will be the next gen superstar:
1. Versatile - Varun Dhawan is versatile and he has proved that through his acting and his choices of the films. Varun started his career as a chocolate boy but choosing one dark film like Badlapur in the starting of his career, he proved that he can do anything when it comes to acting. He is already set to do another dark film with director Shoojit Sircar.
2. No Flops till now - Varun Dhawan is going the same way that superstars like Rajesh Khanna, Dev Anand, and Salman Khan have seen in their careers. The all three superstars have a record of giving back to back five hit films after debut, but the interesting thing is that Varun already has broken that record by giving back to back 8 hits in a row after the debut.
3. A mixture of Salman and Govinda - If we say that Varun is following the footstep of Salman Khan and Govinda, then it would not be wrong. He does comedy like Govinda and romance like Salman Khan. Although, it is not his fault as he has grown up seeing both of them.
4. Three 100 crores film - He is the only young actor in Bollywood right now who has given three films in 100 crores club. His films ABCD 2, Dilwale, and Badrinath Ki Dulhania are 100 crores film.
5. Demanding actor - He is the demanding actor in the film industry and whenever any superstar rejects and suggests any film, then it goes to one and only Varun Dhawan. He has the support of renowned celebrities like father-director David Dhawan, Producer Karan Johar, superstar Salman - Shah Rukh and others.