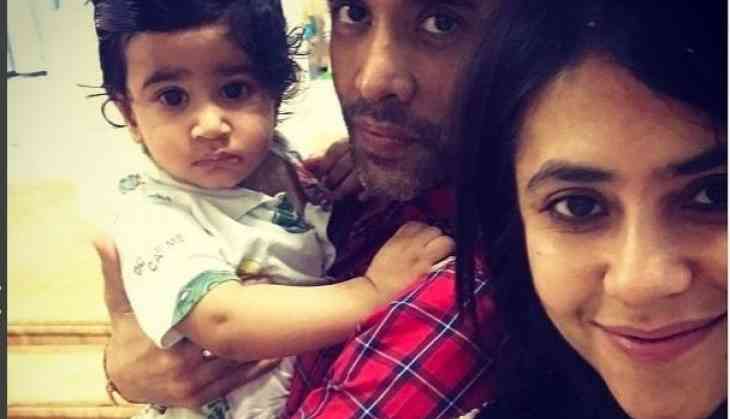 Ekta Kapoor certainly has the true Gemini traits. The big time producer is adventurous, versatile, enthusiastic, witty, and humourous. And now her favourite person; her sonshine and gemini twin, is displaying similar Gemini traits, or so she says. And Ekta cannot be happier.
Yes! We are talking about Ekta Kapoor and her nephew Lakshya. Tushar Kapoor's son Lakshya is among the cutest star kids of Bollywood. The boy with all his uber cuteness keeps his aunt going 'Ga-Ga' over him. Besides, the aunt loves to flaunt all the love that is brewing between the 'Bhua-Bhatija' by sharing pictures on social media.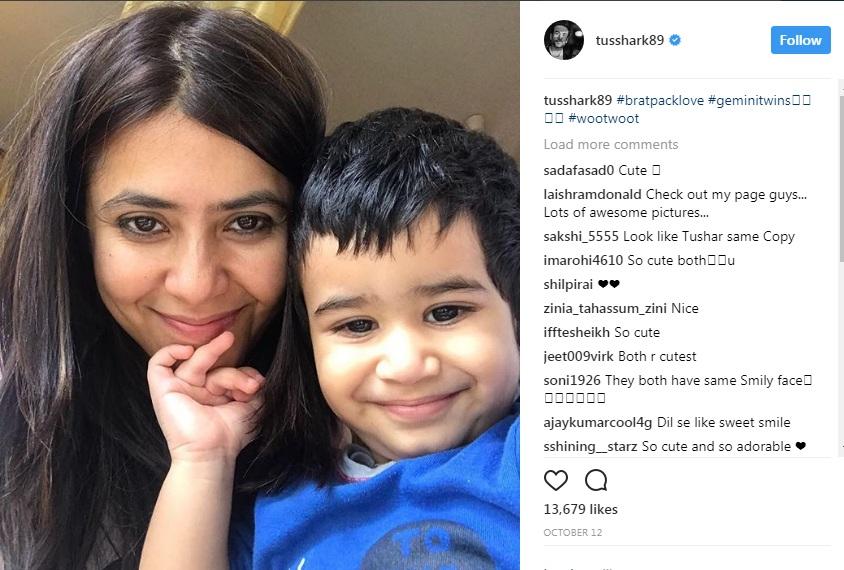 Ekta and her brother Tushar often share pictures of the munchkin on Instagram. And we can easily make out how much Ekta Kapoor is in love with her nephew Lakshya. On Saturdayshe shared a photograph with the cutie pie and captioned it, " When someone is getting naughty n displaying Gemini traits #myboy #nephewlove #lakkshya #mysonshine."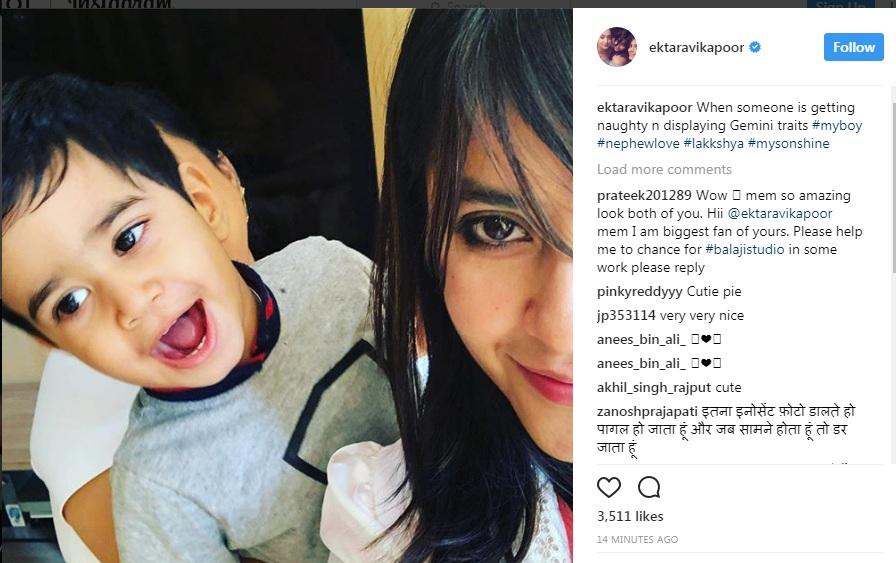 We picked a few more ' Aunt-Nephew' pictures from the past, all of which flaunt naughtiness and love.