He started out as a young boy from Delhi who dreamed of becoming a household name in a country full of superstars. Twenty-four years after he made his debut in Bollywood, Shah Rukh Khan today embodies the rags-to-riches story. His tale of struggle up the ranks, without any big names backing him, is one that is often retold.
It has been 24 years since the release of Shah Rukh Khan's first film Deewana (1992) - where he played a supporting role opposite Rishi Kapoor. What bagged him a role in this star-studded film was his performance on television shows - namely, Fauji and Circus.
While Shah Rukh Khan was first noticed for his performance in Deewana, it was Baazigar (1993) that established him as a force to be reckoned with. His portrayal of an unstoppable antagonist in the Abbas Mastan-directorial helped him land the role of an obsessed lover in Darr (1993) directed by Yash Chopra - a film where he overshadowed 1990s superstar Sunny Deol.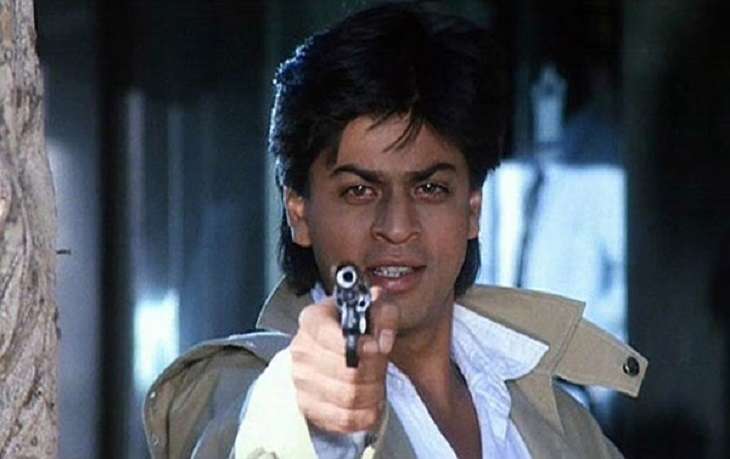 File Photo
After Darr and Baazigar, filmmakers flocked to Shah Rukh, offering him roles with shades of grey. Another film which won him an award for the best actor in a negative role was Anjaam (1994).
Interestingly, Bollywood's 'King of Romance' earned his nickname only after Aditya Chopra approached him to play the lead in his debut film, Dilwale Dulhania Le Jayenge.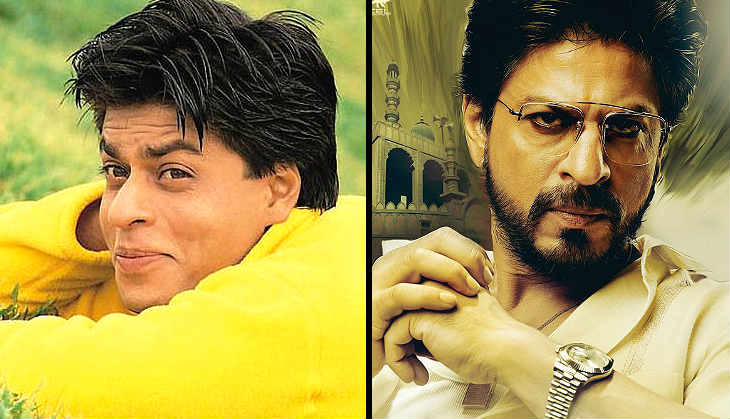 Shah Rukh Khan in Kuch Kuch Hota Hai/ Shah Rukh Khan in Raees (Movie stills)
His contemporaries and the industry as a whole were shocked at Chopra's choice. Shah Rukh himself was sceptical about taking on the role. Close friends, including Ratan Jain - the producer of Baazigar - warned him not to do a romantic film as the audience would not accept him in such a role.
Aditya Chopra and Yash Chopra somehow convinced Shah Rukh Khan to come on board for the film. The rest as they say, is history.