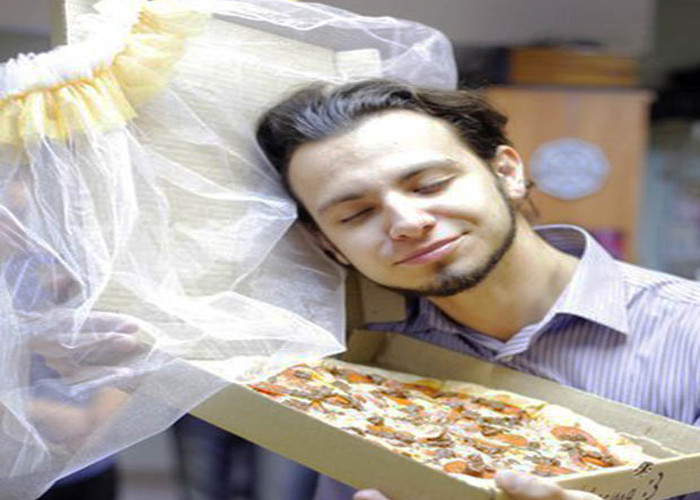 How much do you love pizza? Definitely not more than this Russian man, who recently tied the knot with a pizza at a pizzeria in Tomsk.
The 'bride' was thin and crispy and wore a veil. The groom wore his best clean shirt.
According to Citizen Digital, the man admitted that he realised there was no woman for him, and so he decided to marry with his his one true love - a pizza.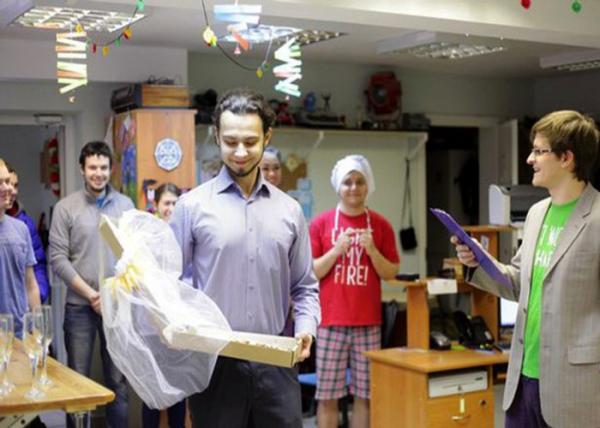 The Mirror quoted the man as saying, "Love between two humans is a complicated wild thing. I was grateful that I had at least my love of food and then it came to me that actually love for food remains stable no matter what."
"Pizza will not reject you or betray you, and speaking quite frankly and sincerely, I love it."
Russian authorities, however, refused to give official permission to register the bizarre wedding. Church officials too refused to preside over the ceremony.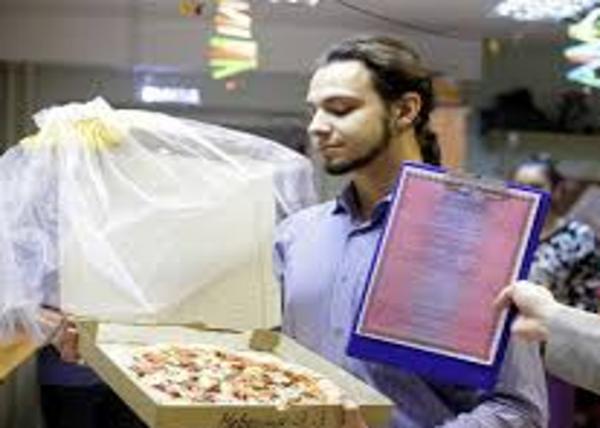 The managers and cooks at the pizzeria, in south-central Russian, 'handed over' the 'bride', and also presented the two with a marriage certificate.