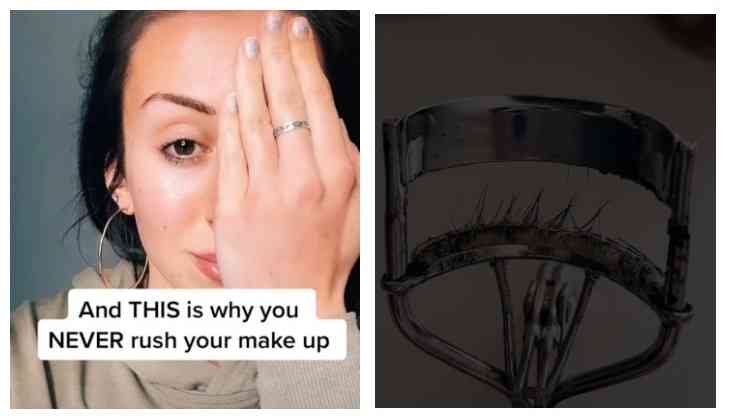 A TikTok user left horrified after something went wrong with her eyelash after she applied mascara.
The woman shared her scary experience on TikTok, where she's known as @roomeyroo.
In the video, she has warned people about the use of eyelash curler after applying mascara as recently she yanked half of them out.
Her video has garnered over 2.4 million views on the video-sharing app. She urged her fans and followers not to repeat the same mistake that she did.
She explained that she'd been crimping her lashes with an eyelash curler after she had applied mascara. However, her method had gone wrong as nearly all of her lashed had come away with the curler.
Hence, she warned people, "And THIS is why you NEVER rush your make-up... I'm done."
She shared the caption with a video, "They better grow back!! The pain. Someone, please help me." She also added in her video caption, "Advice welcome!"
Also Read: Woman changes dress in blink of an eye during dance performance; netizens ask 'How?'
Her advice on makeup has helped her in getting around 300,00 likes and 12,700 comments from the stunned users.
Since being posted, the video has racked up almost 300,000 likes and 12,700 comments from horrified viewers.
A user wrote in a comment, "When I tell you my jaw dropped!! My worst nightmare"
"I've done this before. It grows back slowly but surely," another wrote.
While some user advised her to curl her lashes before applying mascara to ensure this won't let happen again.
Another user asked her to use castor oil to grow her lashes faster.
Have you ever done such a mistake while doing makeup? Share your views on our social media pages.
Also Read: Woman tries hard to park her car between two vehicles; video will tickle your funny bone!